HOME
National Hurricane Center Products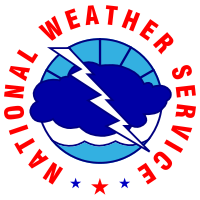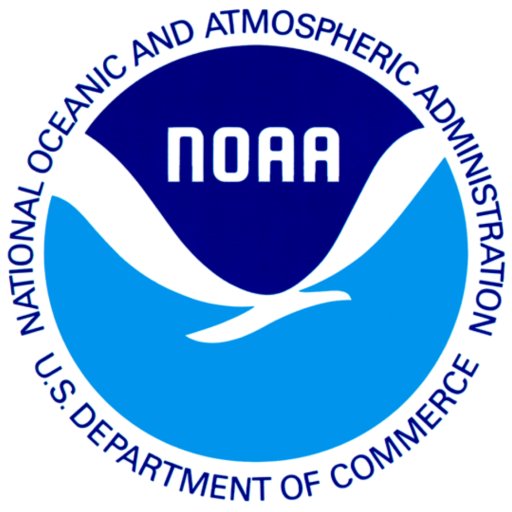 =
National Weather Service Today's Weather Impact Levels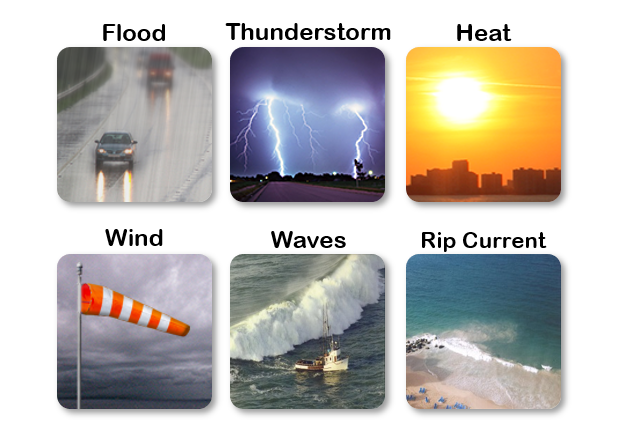 Graphical Hazardous Weather Outlook

National Weather Service Forecast for:

San Juan PR


Issued by: National Weather Service San Juan, PR
Updated: 3:32 am AST Feb 23, 2019
San Juan
Today


Scattered
Showers then
Mostly Sunny

Tonight


Partly Cloudy


Sunday


Sunny


Sunday
Night

Partly Cloudy


Monday


Scattered
Showers then
Mostly Sunny

Monday
Night

Scattered
Showers

Tuesday


Scattered
Showers

Tuesday
Night

Scattered
Showers

Wednesday


Scattered
Showers

Hi

85 °F

Lo

72 °F

Hi

85 °F

Lo

73 °F

Hi

84 °F

Lo

73 °F

Hi

84 °F

Lo

74 °F

Hi

86 °F
Rip Current Statement
Hazardous Weather Outlook

| | |
| --- | --- |
| Today | Scattered showers, mainly before noon. Mostly sunny, with a high near 85. Chance of precipitation is 30%. |
| Tonight | Partly cloudy, with a low around 72. |
| Sunday | Sunny, with a high near 85. |
| Sunday Night | Partly cloudy, with a low around 73. |
| Monday | Scattered showers, mainly before noon. Mostly sunny, with a high near 84. Chance of precipitation is 30%. |
| Monday Night | Scattered showers. Partly cloudy, with a low around 73. Chance of precipitation is 30%. |
| Tuesday | Scattered showers. Mostly sunny, with a high near 84. Chance of precipitation is 30%. |
| Tuesday Night | Scattered showers. Partly cloudy, with a low around 74. Chance of precipitation is 30%. |
| Wednesday | Scattered showers. Mostly sunny, with a high near 86. Chance of precipitation is 30%. |
| Wednesday Night | Scattered showers. Partly cloudy, with a low around 73. Chance of precipitation is 30%. |
| Thursday | Scattered showers. Mostly sunny, with a high near 87. Chance of precipitation is 30%. |
| Thursday Night | Partly cloudy, with a low around 73. |
| Friday | Scattered showers. Mostly sunny, with a high near 87. Chance of precipitation is 30%. |
Weather Summary

000
AWCA82 TJSJ 230825
RWSPR

Weather Summary for Puerto Rico
National Weather Service San Juan PR
425 AM AST Sat Feb 23 2019

Mostly clear to partly cloudy skies were observed across Puerto Rico
during the overnight hours. Isolated to locally scattered showers
were observed across the surrounding waters. A few showers
affecting the eastern and northern portions of Puerto Rico.
Overnight low temperatures were in the low to mid 70s across
coastal areas and in the 60s across higher elevations. Winds were
mostly from the east at around 10 mph.

The mid and upper-level ridge will continue to hold over the
region through the rest of the weekend. This will continue to
suppress the development of showers, and promote breezy
conditions. However, at the surface, low-level moisture embedded
in the trades winds will periodically move over the island, and
cause isolated to scattered showers through the weekend.


Across the regional waters...hazardous seas up to 8 feet are
expected most of the local waters through late Saturday. Winds
are expected to be from the east between 15 and 20 knots. A high
risk of rip currents for the northern, eastern, and western
beaches of Puerto Rico.

$$

This product is issued around 5 AM and 5 PM each day and weather
conditions may change between issuances. Please verify the status
of any Watches...Warnings or Advisories mentioned in this product.
Caribbean Sea Satellite (Loop)
Puerto Rico Doppler Radar