HOME
National Hurricane Center Products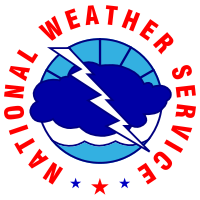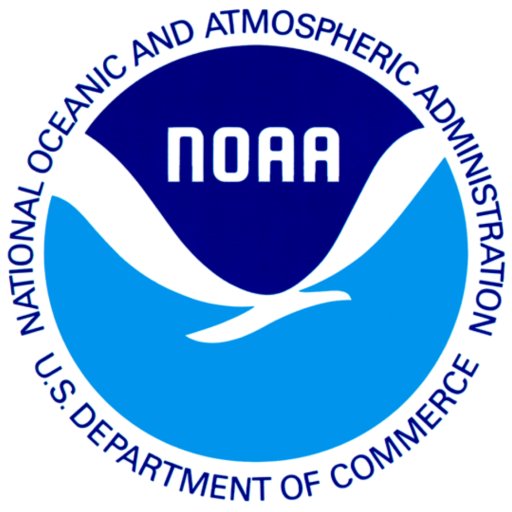 =
National Weather Service Today's Weather Impact Levels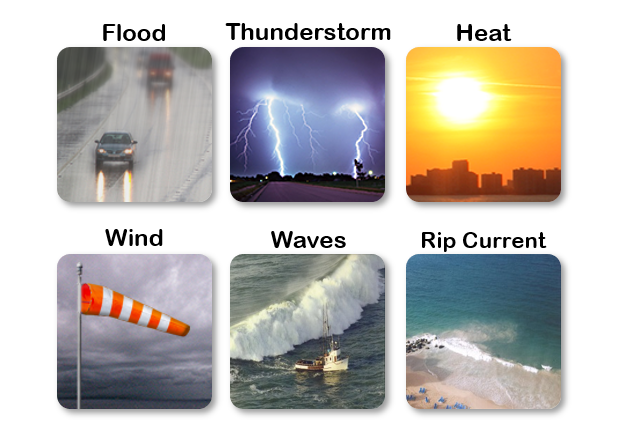 Graphical Hazardous Weather Outlook

National Weather Service Forecast for:

San Juan PR


Issued by: National Weather Service San Juan, PR
Updated: 10:17 am AST Apr 18, 2019
San Juan
This
Afternoon

Isolated
Showers

Tonight


Scattered
Showers

Friday


Isolated
Showers

Friday
Night

Scattered
Showers

Saturday


Scattered
Showers

Saturday
Night

Scattered
Showers

Sunday


Scattered
Showers then
Mostly Sunny

Sunday
Night

Scattered
Showers

Monday


Scattered
Showers then
Mostly Sunny

Hi

88 °F

Lo

74 °F

Hi

87 °F

Lo

74 °F

Hi

88 °F

Lo

75 °F

Hi

86 °F

Lo

74 °F

Hi

85 °F
| | |
| --- | --- |
| This Afternoon | Isolated showers. Mostly sunny, with a high near 88. East northeast wind around 17 mph. Chance of precipitation is 20%. |
| Tonight | Scattered showers, mainly after midnight. Partly cloudy, with a low around 74. East northeast wind 11 to 15 mph. Chance of precipitation is 40%. |
| Friday | Isolated showers. Mostly sunny, with a high near 87. East northeast wind 15 to 17 mph. Chance of precipitation is 20%. |
| Friday Night | Scattered showers. Partly cloudy, with a low around 74. East wind 10 to 15 mph. Chance of precipitation is 40%. |
| Saturday | Scattered showers, mainly before noon. Mostly sunny, with a high near 88. East northeast wind 15 to 20 mph. Chance of precipitation is 30%. |
| Saturday Night | Scattered showers. Partly cloudy, with a low around 75. East wind around 15 mph. Chance of precipitation is 30%. |
| Sunday | Scattered showers, mainly before noon. Mostly sunny, with a high near 86. East northeast wind 16 to 18 mph. Chance of precipitation is 30%. |
| Sunday Night | Scattered showers. Partly cloudy, with a low around 74. East wind 10 to 15 mph. Chance of precipitation is 30%. |
| Monday | Scattered showers, mainly before noon. Mostly sunny, with a high near 85. East northeast wind around 14 mph. Chance of precipitation is 30%. |
| Monday Night | Scattered showers. Mostly cloudy, with a low around 73. Chance of precipitation is 40%. |
| Tuesday | Scattered showers. Mostly sunny, with a high near 86. Chance of precipitation is 30%. |
| Tuesday Night | Partly cloudy, with a low around 74. |
| Wednesday | Scattered showers. Mostly sunny, with a high near 86. Chance of precipitation is 30%. |
Weather Summary

000
AWCA82 TJSJ 180927
RWSPR

Weather Summary for Puerto Rico
National Weather Service San Juan PR
527 AM AST Thu Apr 18 2019

Showers moved west across the local Atlantic waters about 5 to 10
miles offshore of Puerto Rico`s north coast and some did cross the
Caribbean sea south of the island. But, by 5 AM AST, only a few
crossed over land, leaving skies mostly clear or at worst partly
cloudy. The best amounts were about two tenths of an inch which
fell on the eastern side of El Yunque. Winds were easterly at 10
to 15 mph along the coasts during the early evening on Wednesday,
but quickly subsided to less than 5 mph in most areas.
Temperatures ranged from mid 70s in the windward lower elevations
to the 60s in the mid and upper elevations.

A few more showers will move over the eastern portion of Puerto
Rico and around Culebra and Vieques, but skies will be mostly
sunny this morning. Then, after noon, showers will develop in
western Puerto Rico, and, to a lesser extent, the interior
portions of the island. Some of these showers could be heavy
enough to cause some minor ponding in poorly drained areas. Winds
will increase during the morning hours to 10 to 20 mph with a few
gusts as high as 30 mph on the north coast. Temperatures will
return to the mid to upper 80s in the lower elevations and to the
70s in the mid and upper elevations.

Easterly winds of 15 to 20 knots in the near shore waters of the
Atlantic and Caribbean will necessitate that mariners exercise
caution. Elsewhere over the local waters, winds will be 10 to 15
knots with choppy seas of 3 to 5 feet. There is a moderate risk of
rip currents across all of the northern beaches of Puerto Rico,
the eastern beaches of Vieques and the northeastern half of
Culebra, as well as the southeastern and western beaches of the
south coast of Puerto Rico.

$$

This product is issued around 5 AM and 5 PM each day and weather
conditions may change between issuances. Please verify the status
of any Watches...Warnings or Advisories mentioned in this product.
Caribbean Sea Satellite (Loop)
Puerto Rico Doppler Radar