Atlantic Hurricane Season 2019 Storm Names
| Andrea | Barry | Chantal | Dorian | Erin |Fernand | Gabrielle | Humberto | Imelda | Jerry | Karen | Lorenzo | Melissa | Nestor | Olga | Pablo | Rebekah | Sebastien | Tanya | Van | Wendy |
Click on the county or coastal water zone of interest to get the latest forecast from the National Weather Service.
INVEST 99L
Caribbean Sea Satellite
[10/10]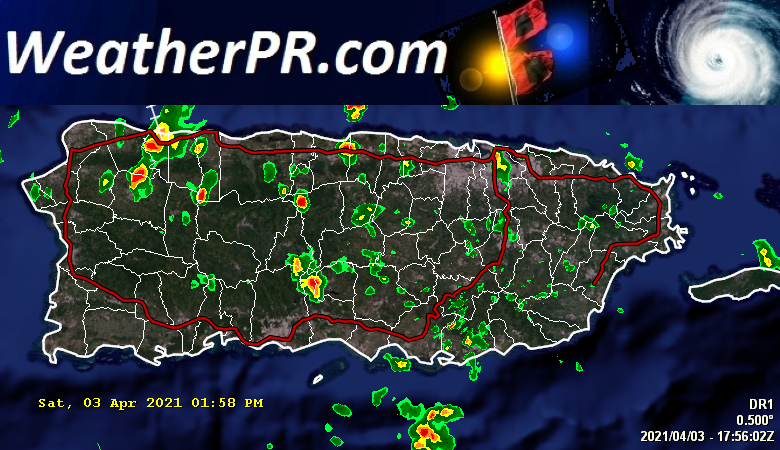 NWS San Juan Doppler Radar
Weather Summary for Puerto Rico

000
AWCA82 TJSJ 230859
RWSPR

Weather Summary for Puerto Rico
National Weather Service San Juan PR
459 AM AST Fri Aug 23 2019

Showers were noted across the local waters and the coastal
sections of south, east and north Puerto Rico overnight. The skies
remained partly to mostly cloudy. Low temperatures were in the mid
70s along the coastal areas and in the mid 60s across the mountain
areas. Winds were generally from the east southeast at 10 mph or
less with land breeze variations.

The lingering moisture of yesterday`s tropical wave will continue
across the islands today. This will generate some isolated to
scattered showers across portions of eastern and south Puerto
Rico through the morning hours. Then, during the afternoon hours,
the available moisture will combine with strong daytime heating
and local effects to generate showers and isolated thunderstorms
across northwest Puerto Rico. Additional showers cannot be ruled
out across portions of the San Juan metro area. Heat indices will
range between 102 and 107 degrees Fahrenheit along the coastal
sections.

Seas will be at 5 feet or less across protected waters. The
Atlantic waters can expect seas up to 6 feet and winds up to 20
knots, where mariners will need to exercise caution. There is a
moderate risk of rip currents for the northern and southeastern
beaches of Puerto Rico and most of the beaches of Culebra and
Vieques today.

$$

This product is issued around 5 AM and 5 PM each day and weather
conditions may change between issuances. Please verify the status
of any Watches...Warnings or Advisories mentioned in this product.
Tropical Weather Outlook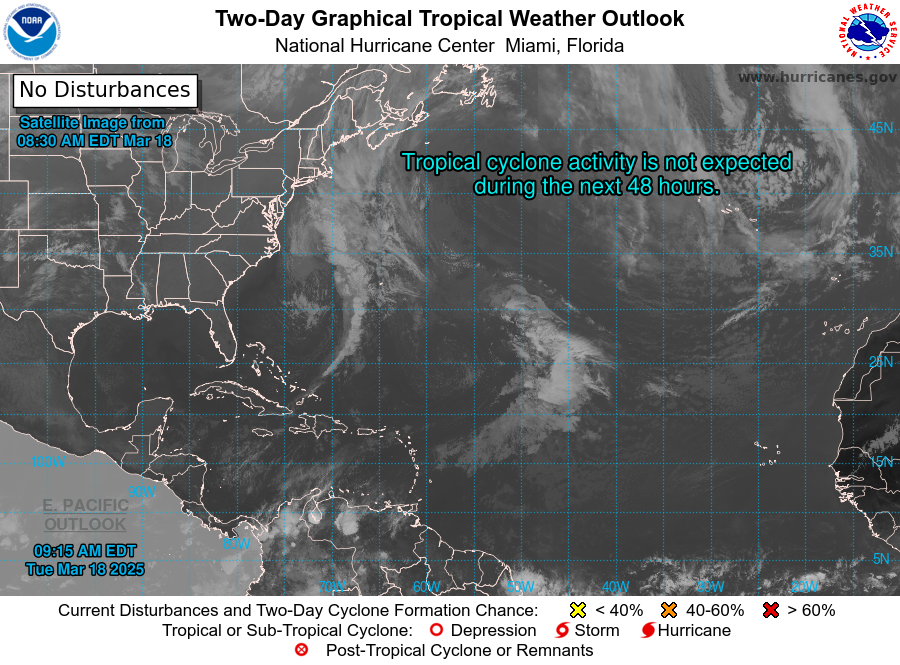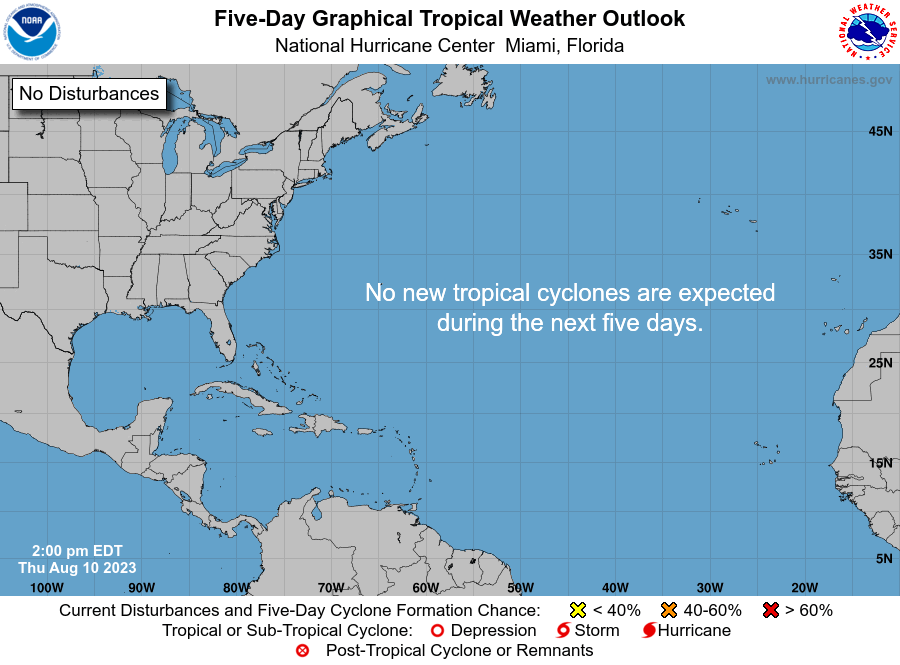 Satellite Imagery
Select a map type to view:

Global Tropics Hazards and Benefits Outlook (Click image for more details)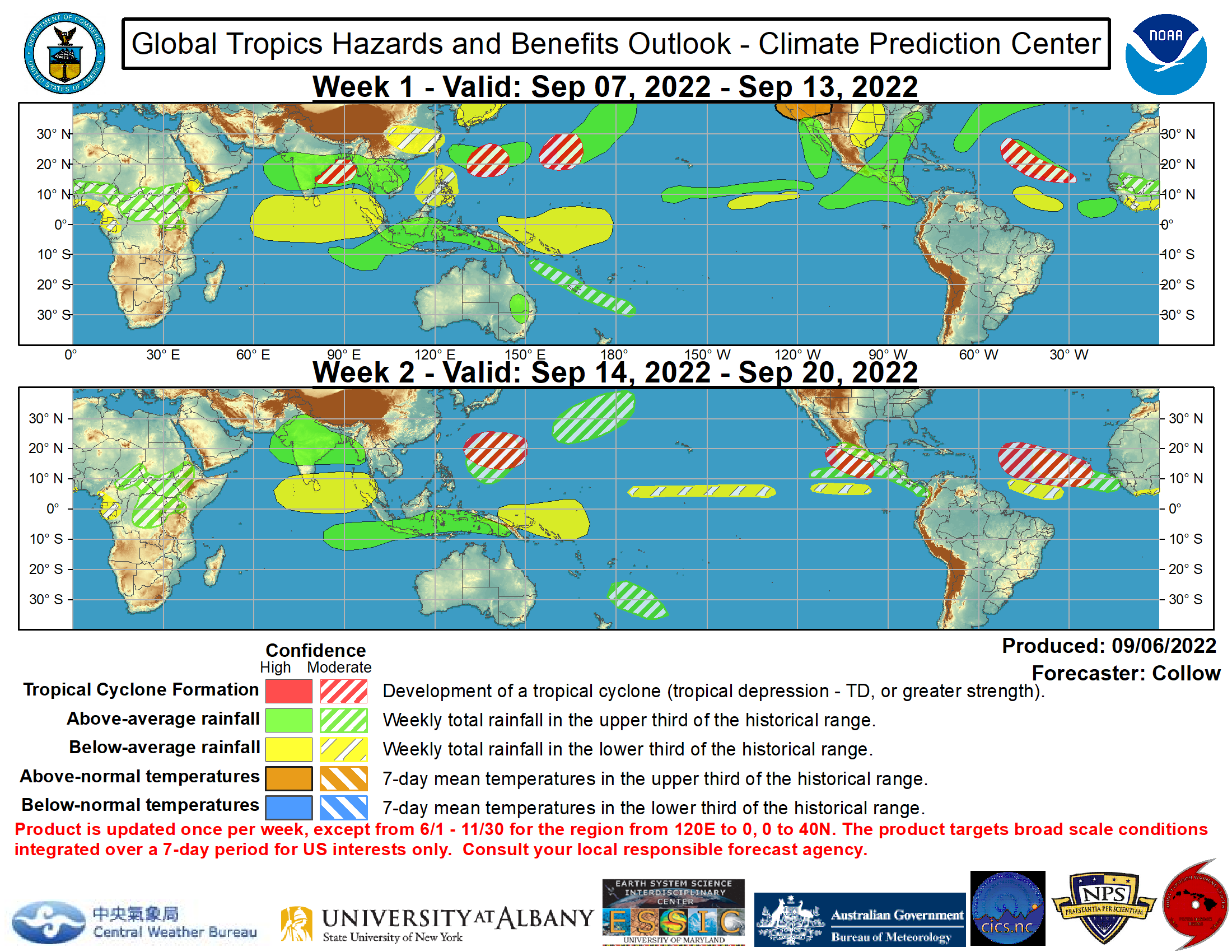 Shear Tendency Map
Saharan Air Layer
Sea Surface Temperatures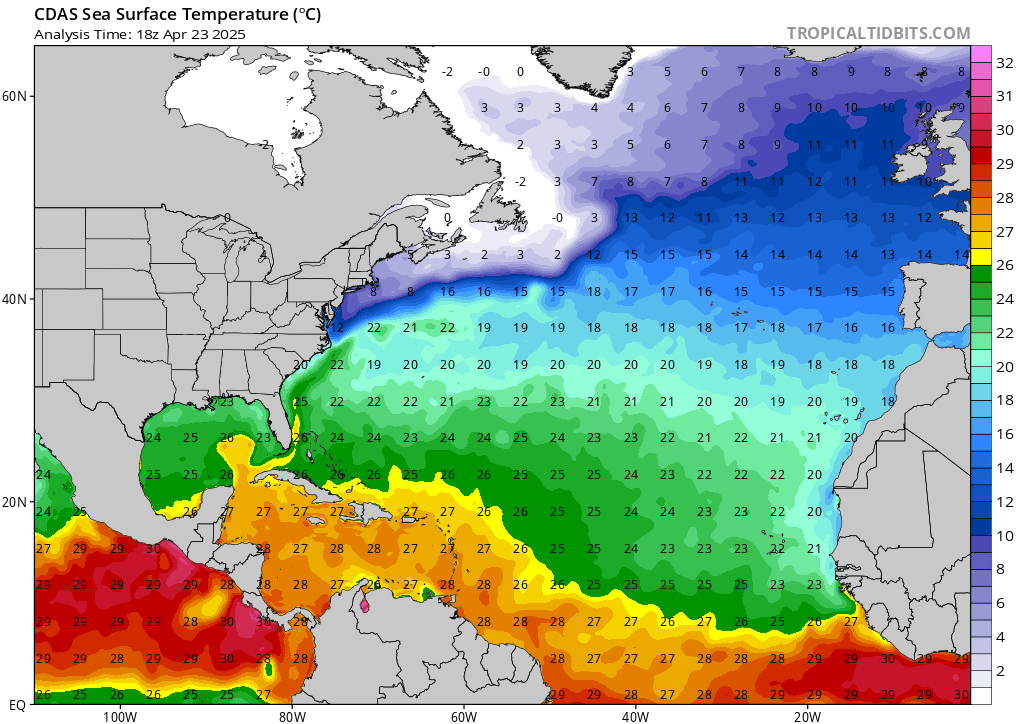 Sea Surface Temperatures Anomalies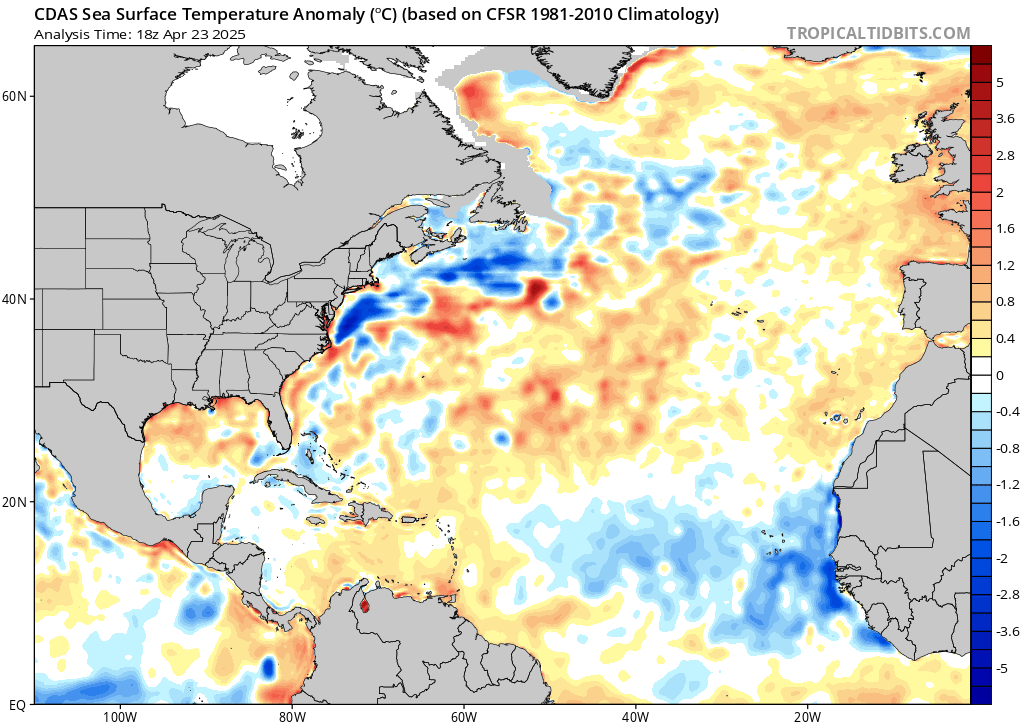 Sea Surface Temperatures Anomalies Change Graph (Courtesy of tropicaltidbits.com)
Atlantic Main Development Region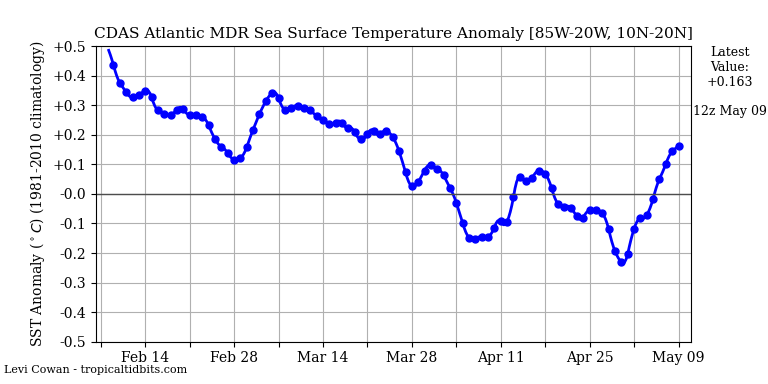 Niño 3.4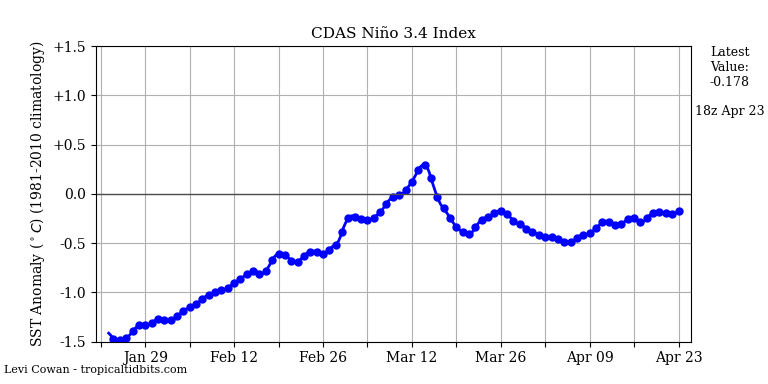 Latest Earthquakes near Puerto Rico