Share in Facebook
 
UTC (Z) to Local Time (LT) Conversion
Atlantic Hurricane Season runs from June 1- November 30
Storm categories by wind speed:
- Tropical Depression <39mph
- Tropical Storm 39-73mph
- Cat.1 Hurricane 74-95mph
- Cat.2 Hurricane 96-110mph
- Cat.3 Hurricane 111-130mph
- Cat.4 Hurricane 131-155mph
- Cat.5 Hurricane >155mph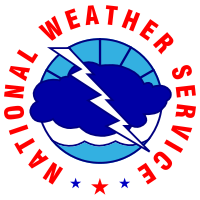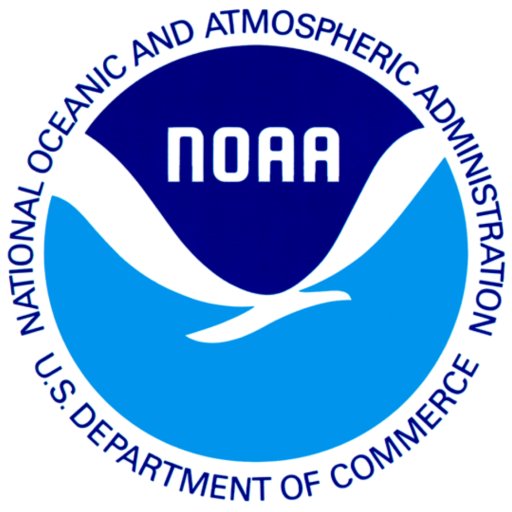 \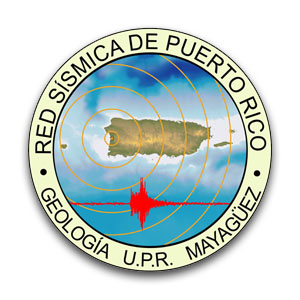 Click on the county or coastal water zone of interest to get the latest forecast from the National Weather Service.
Caribbean Sea Satellite
[10/10]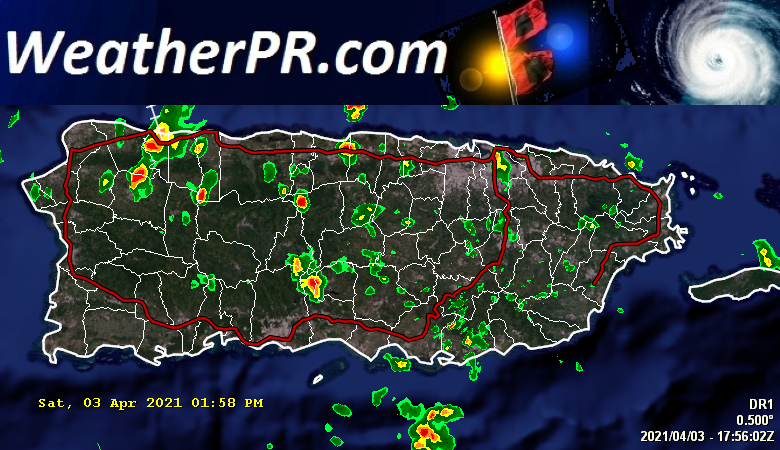 NWS San Juan TJUA Doppler Radar
Weather Summary for Puerto Rico

000
AWCA82 TJSJ 192137
RWSPR

Weather Summary for Puerto Rico
National Weather Service San Juan PR
537 PM AST Tue Mar 19 2019


Dry stable weather was observed today across the island, with
Partly cloudy skies. Winds were out of the east to southeast winds
at 10 to 15 mph. Visible satellite imagery shows streamers
developing across the interior and western areas of Puerto Rico
this afternoon. This could lead to isolated to scattered showers
over the next several hours. Otherwise the drier weather is
forecast to continue through this evening.

Today`s high temperatures were near the middle to upper 80s near
coastal locations, and the lower to middle 70s in higher
locations. Tonight temperatures will fall to the upper 60s to
lower 70`s near the coast, and lower to middle 60s in higher
elevations.

Tomorrow a shallow patch of moisture is forecast to move across
the area during the afternoon. This will increase the likely-hood
for isolated to scattered showers. However the mid and upper-level
of the atmosphere will remain devoid of significant moisture.
Therefore any showers that develop will be short-lived with light
rainfall amounts.

A mid-level ridge will continue to hold over the region over the
next several days, then a trough currently east of the Bahamas
will continue to move to the northeast. This trough will cause the
ridge to slightly weaken during the end of the week.


Across the regional waters, the northeasterly swell of 4-5 feet
will continue to subside tonight. Seas will range from 3 to 5 feet
across the local and outer waters over the next several days.
forecast to gradually subside today.

$$

This product is issued around 5 AM and 5 PM each day and weather
conditions may change between issuances. Please verify the status
of any Watches...Warnings or Advisories mentioned in this product.
Latest US Drought Monitor
Last Week
Satellite Imagery
Select a map type to view:

Global Tropics Hazards and Benefits Outlook (Click image for more details)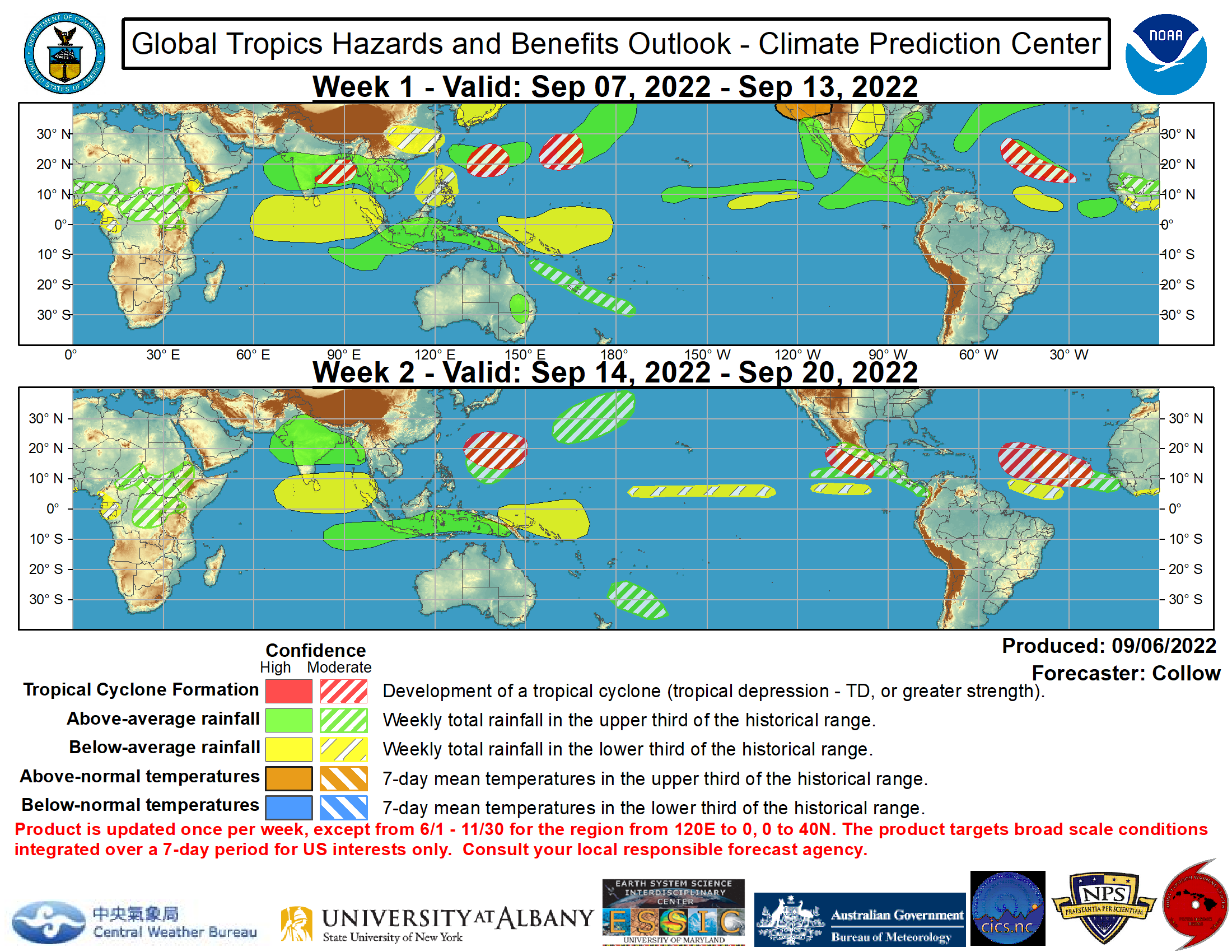 Saharan Air Layer
Sea Surface Temperatures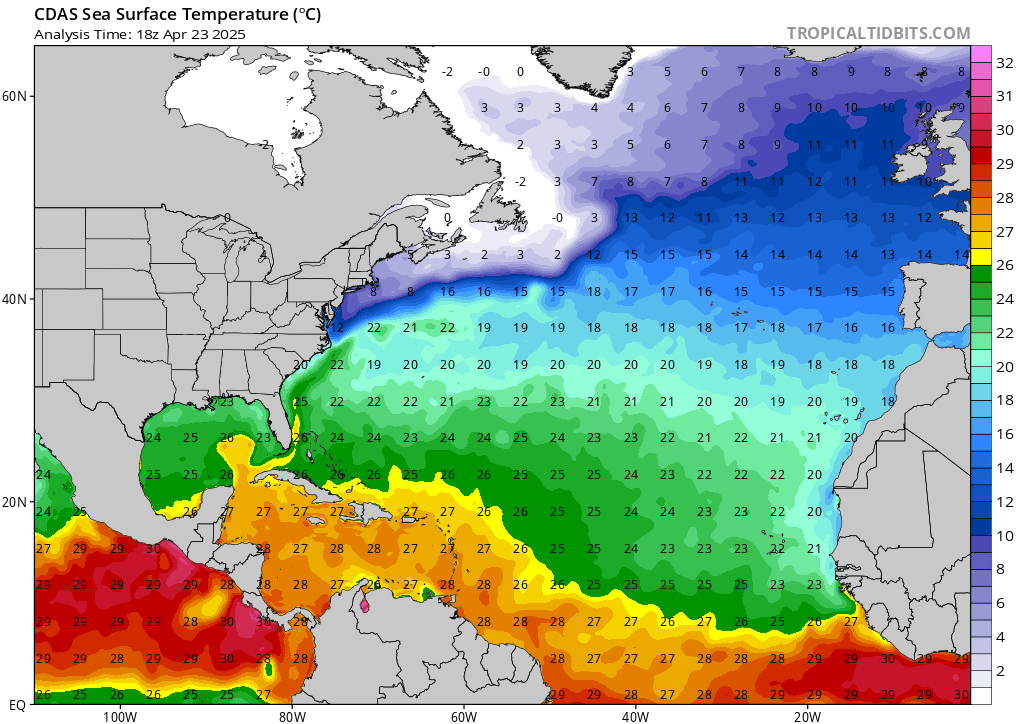 Sea Surface Temperatures Anomalies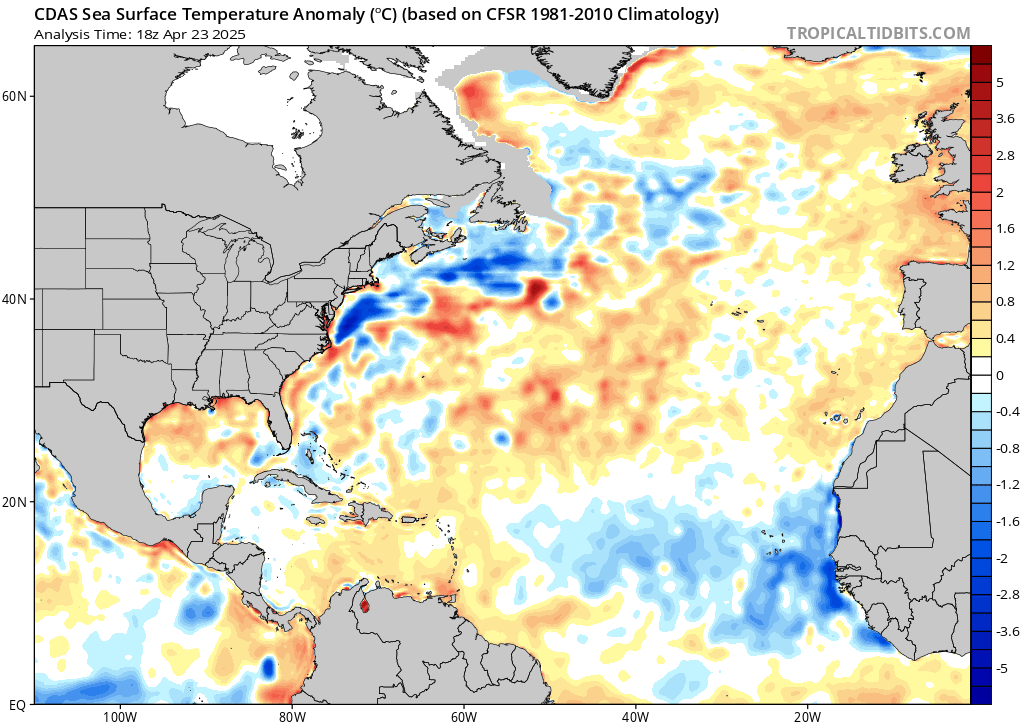 Latest Earthquakes Near Puerto Rico