Atlantic Hurricane Season 2019 Storm Names
| Andrea | Barry | Chantal | Dorian | Erin |Fernand | Gabrielle | Humberto | Imelda | Jerry | Karen | Lorenzo | Melissa | Nestor | Olga | Pablo | Rebekah | Sebastien | Tanya | Van | Wendy |
Click on the county or coastal water zone of interest to get the latest forecast from the National Weather Service.
Caribbean Sea Satellite
[10/10]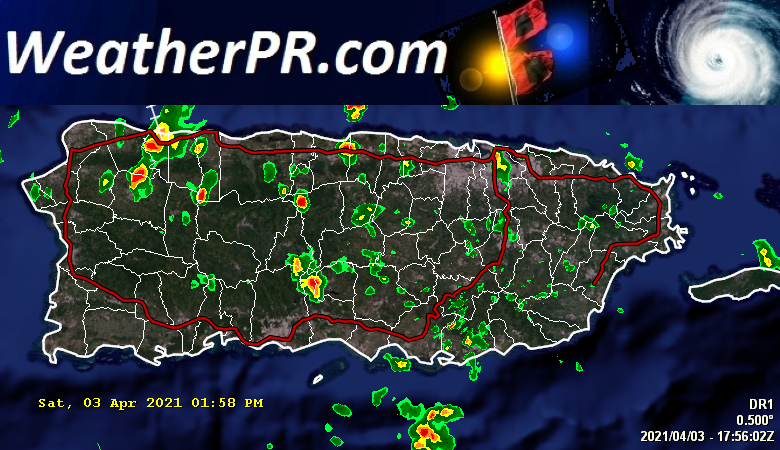 NWS San Juan TJUA Doppler Radar
Weather Summary for Puerto Rico

000
AWCA82 TJSJ 180950
RWSPR

Weather Summary for Puerto Rico
National Weather Service San Juan PR
550 AM AST Thu Jul 18 2019

Showers moved across many parts of eastern Puerto Rico overnight
but faded during the early morning hours. A few showers even
graced the south Coast around Santa Isabel. Winds were easterly at
less than 10 mph although showers were moving in from the east
southeast. Temperatures ranged from the mid 60s in the higher
mountain valleys to the lower 80s along the coast. San Juan had a
low of 79 degrees.

Scattered showers are expected during the morning hours in
eastern Puerto Rico, but the best showers and some thunderstorms
will be in the west northwest during the afternoon. A tropical
wave is approaching the area and will spread its moisture over the
area later tonight and on Friday. Highs today will range from the
lower 90s in some lower elevations to the mid 70s in the higher
mountains. Winds will range from 10 to 20 mph and strongest on the
coast where gusts up to 30 mph could be seen. Overnight lows will
return to the mid 60s to lower 80s but showers will be seen in
eastern Puerto Rico.

Seas up to 5 feet and east winds up to 20 knots are expected
today. Small craft operators will need to exercise caution in the
local waters off the north and south coasts and in the outer
Caribbean.

$$

This product is issued around 5 AM and 5 PM each day and weather
conditions may change between issuances. Please verify the status
of any Watches...Warnings or Advisories mentioned in this product.
Tropical Weather Outlook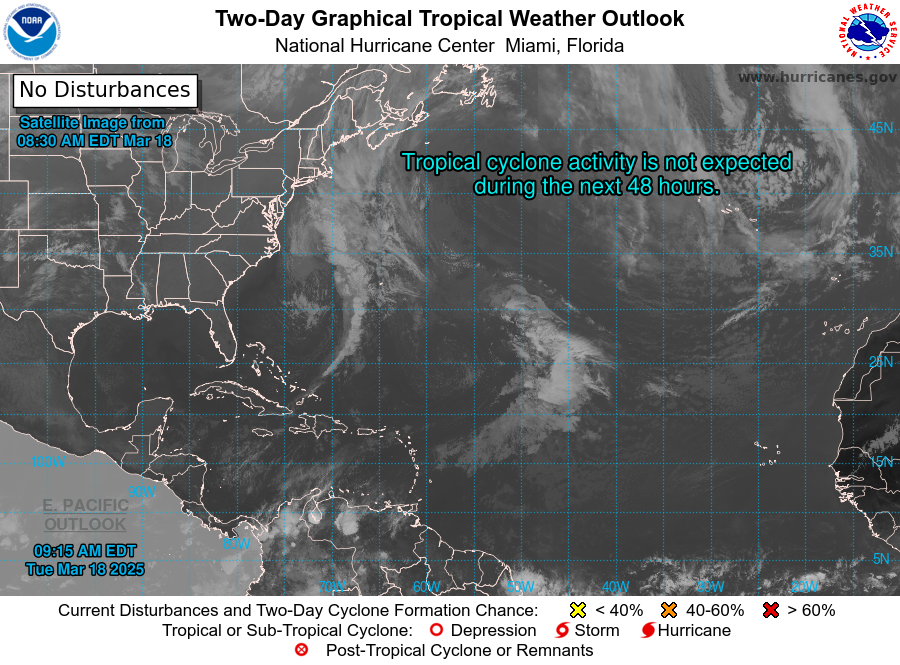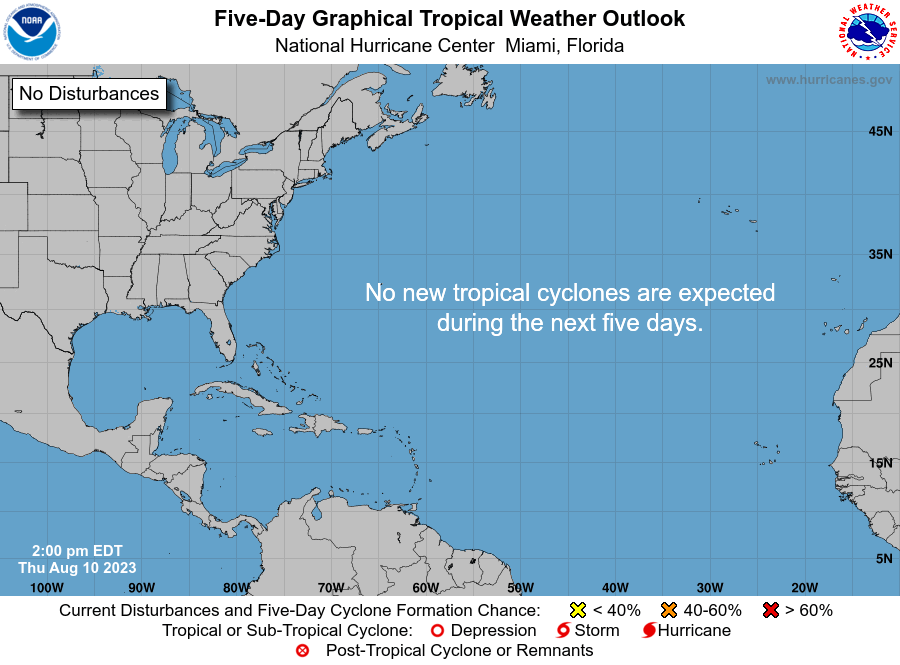 Latest US Drought Monitor
Last Week
Satellite Imagery
Select a map type to view:

Global Tropics Hazards and Benefits Outlook (Click image for more details)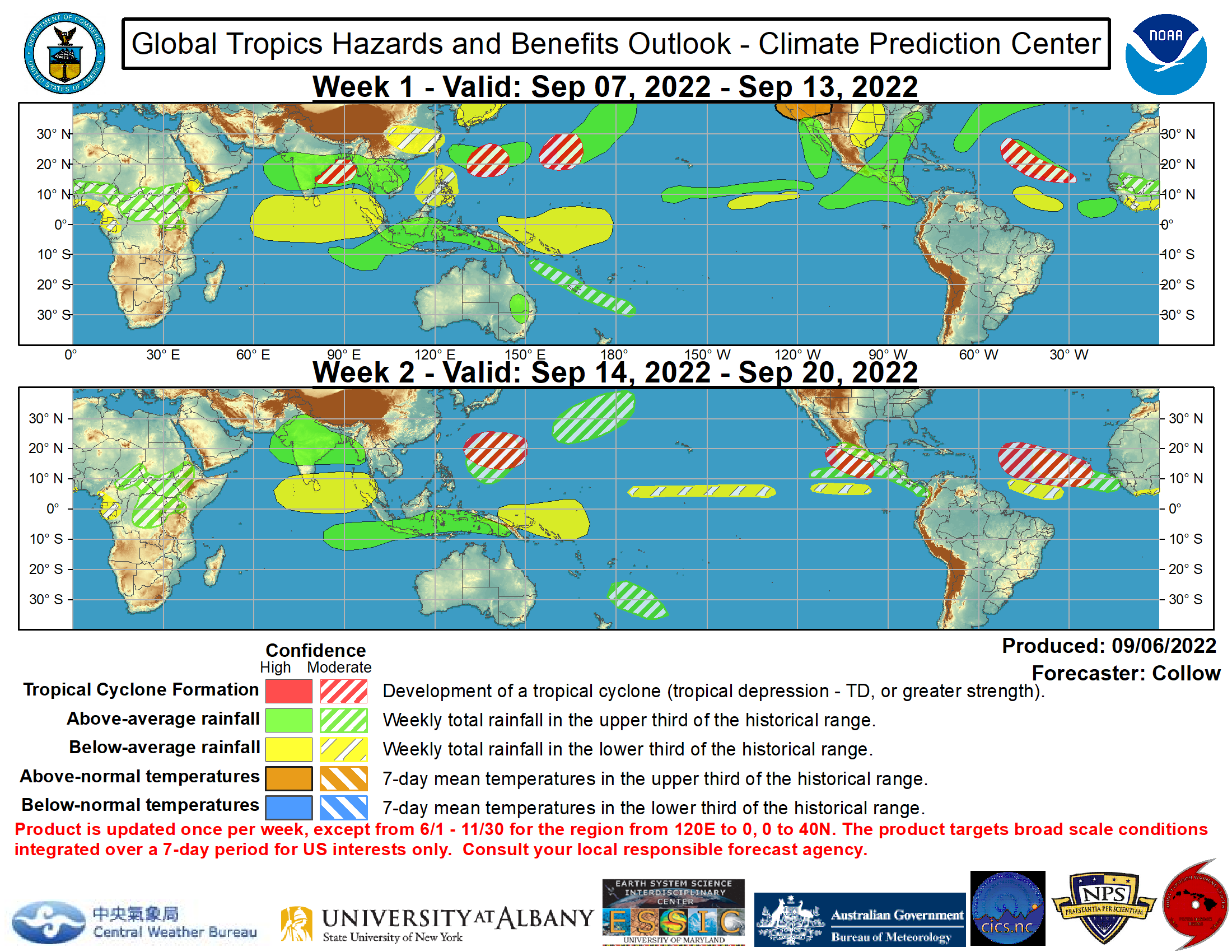 Shear Tendency Map
Saharan Air Layer
Sea Surface Temperatures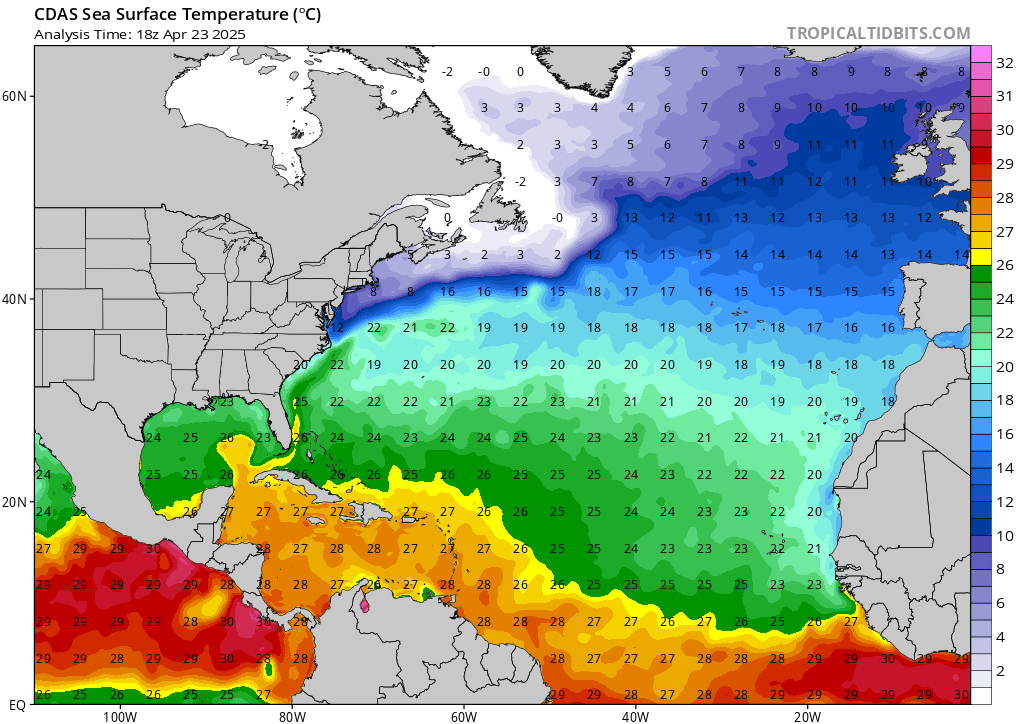 Sea Surface Temperatures Anomalies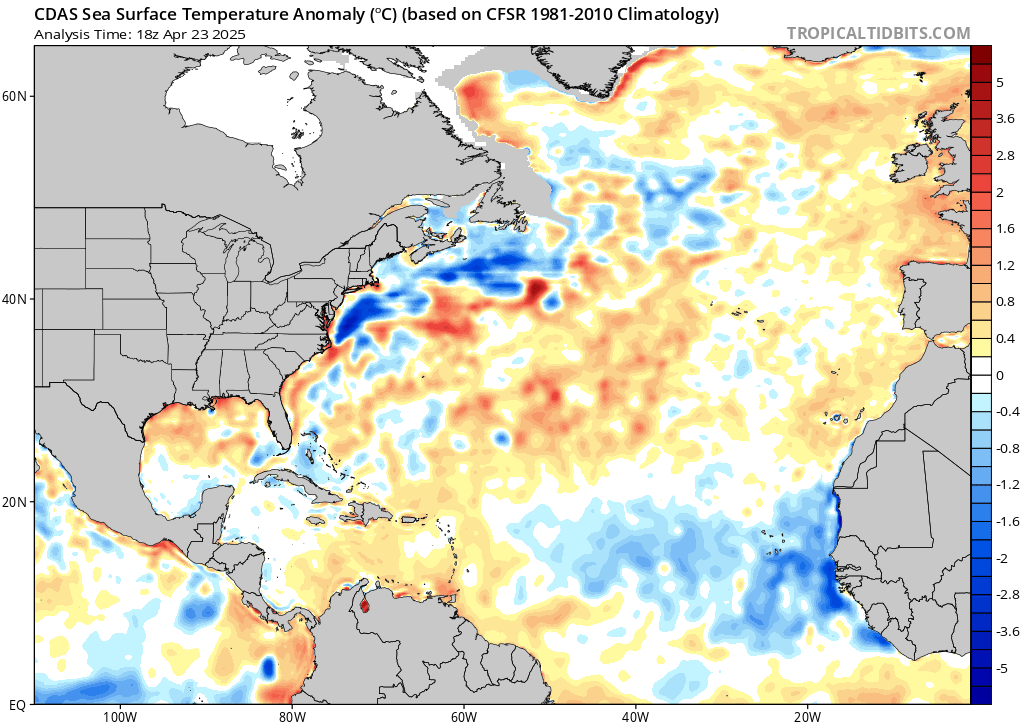 Sea Surface Temperatures Anomalies Change Graph (Courtesy of tropicaltidbits.com)
Atlantic Main Development Region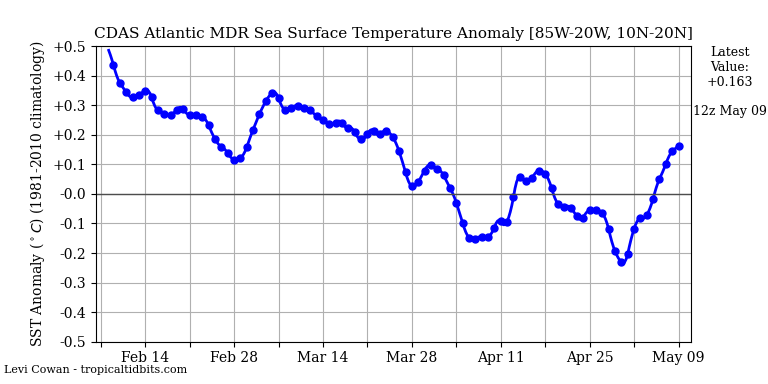 Niño 3.4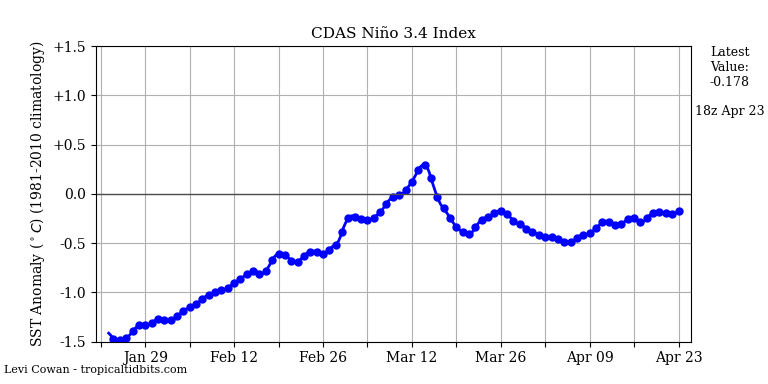 Latest Earthquakes near Puerto Rico