Atlantic Hurricane Season 2018 Storm Names
| Alberto | Beryl | Chris | Debby | Ernesto | Florence | Gordon | Helene | Isaac | Joyce | Kirk | Leslie | Michael | Nadine | Oscar | Patty | Rafael | Sara | Tony | Valerie | William |
Click on the county or coastal water zone of interest to get the latest forecast from the National Weather Service.
Caribbean Sea Satellite
[10/10]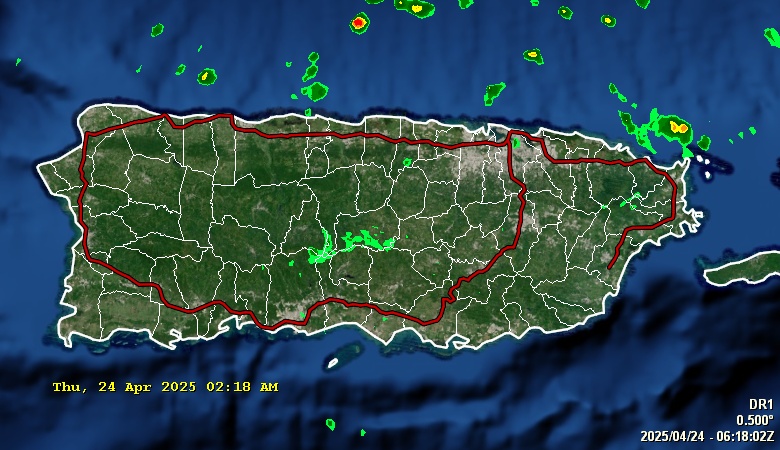 NWS San Juan TJUA Doppler Radar
Weather Summary for Puerto Rico

000
AWCA82 TJSJ 160944
RWSPR

Weather Summary for Puerto Rico
National Weather Service San Juan PR
544 AM AST Fri Nov 16 2018

Skies were partly to mostly cloud over much of Puerto Rico during
the overnight hours. Mid level clouds formed early in the evening
and spread east over the island. Radar showed only shreds of
showers over the area and over the surrounding waters, but
showers were increasing east of Puerto Rico. Winds were less than
10 mph in land breezes. Temperatures ranged from the upper 70s to
the low to mid 60s from low to high elevations.

Although rain and showers will not last very long they will
increase over the area during the day such that by the end of the
day everyone in Puerto Rico should have gotten at least a little,
save the very driest locations such as the north central coast
and the southwest portion of the island. Showers and a few
thunderstorms are expected to form in the west and interior
portions of the island this afternoon with rains heavy enough to
cause local urban and small stream flooding. Drying tonight,
however, will be fairly quick and most of the showers should be
gone by mid evening.

Across the regional waters...Seas ranging between 6-8 feet will
continue. Winds will be between 15-20 knots with higher gusts
across the forecast area. As a result, Small Craft Advisories are
now in effect for most marine zones. There is a high risk of rip
currents in effect for beaches along the northern beaches of
Puerto Rico. There is a moderate risk of rip currents elsewhere
except for the western beaches of PR. Choppy marine conditions
and a moderate to high risk of rip currents will likely persist
through Sunday.

$$

This product is issued around 5 AM and 5 PM each day and weather
conditions may change between issuances. Please verify the status
of any Watches...Warnings or Advisories mentioned in this product.
Tropical Weather Outlook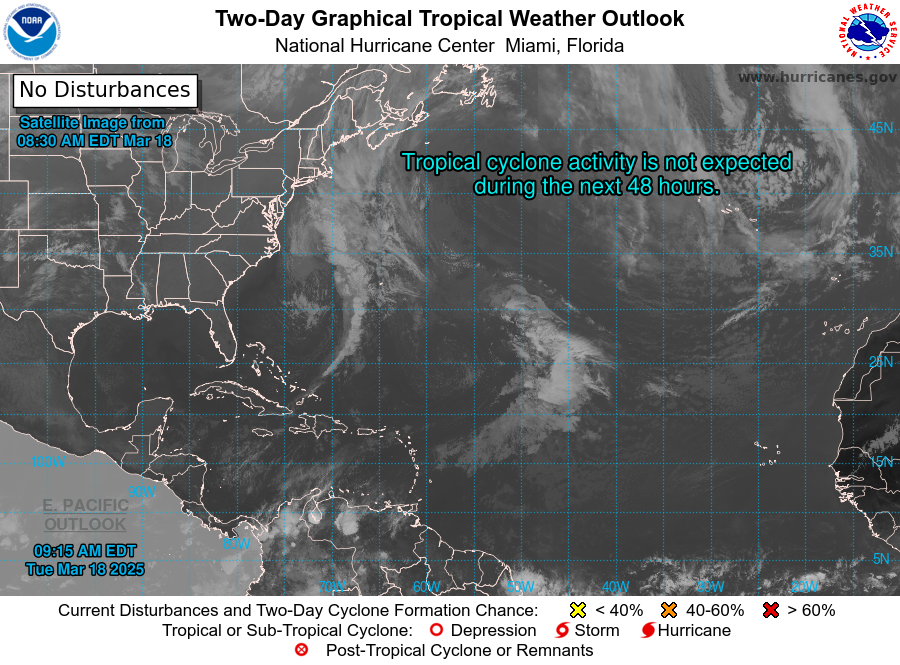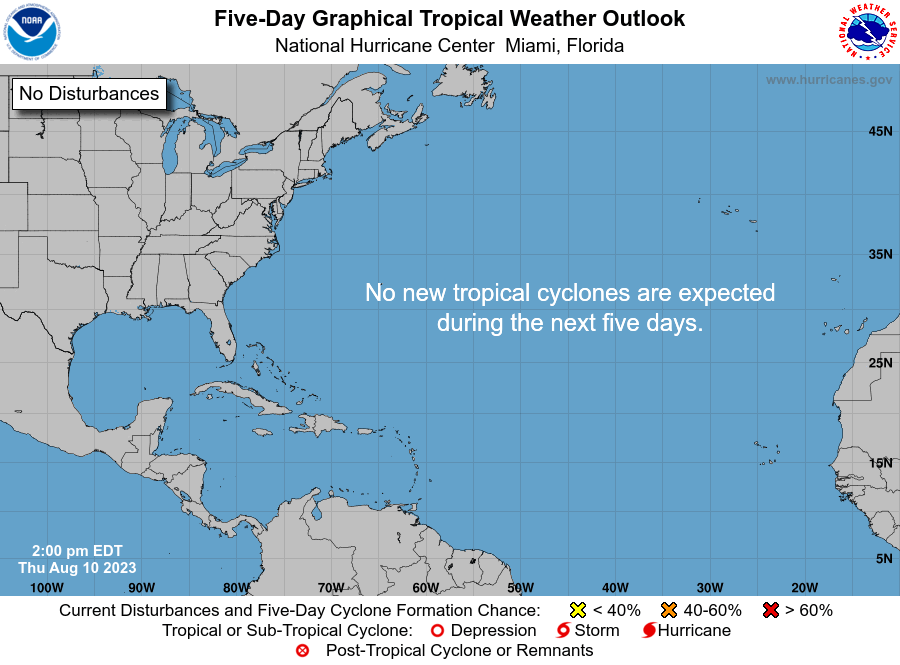 Satellite Imagery
Select a map type to view:

Long-wave Infrared Imagery for Atlantic Ocean (GOES16)
Global Tropics Hazards and Benefits Outlook (Click image for more details)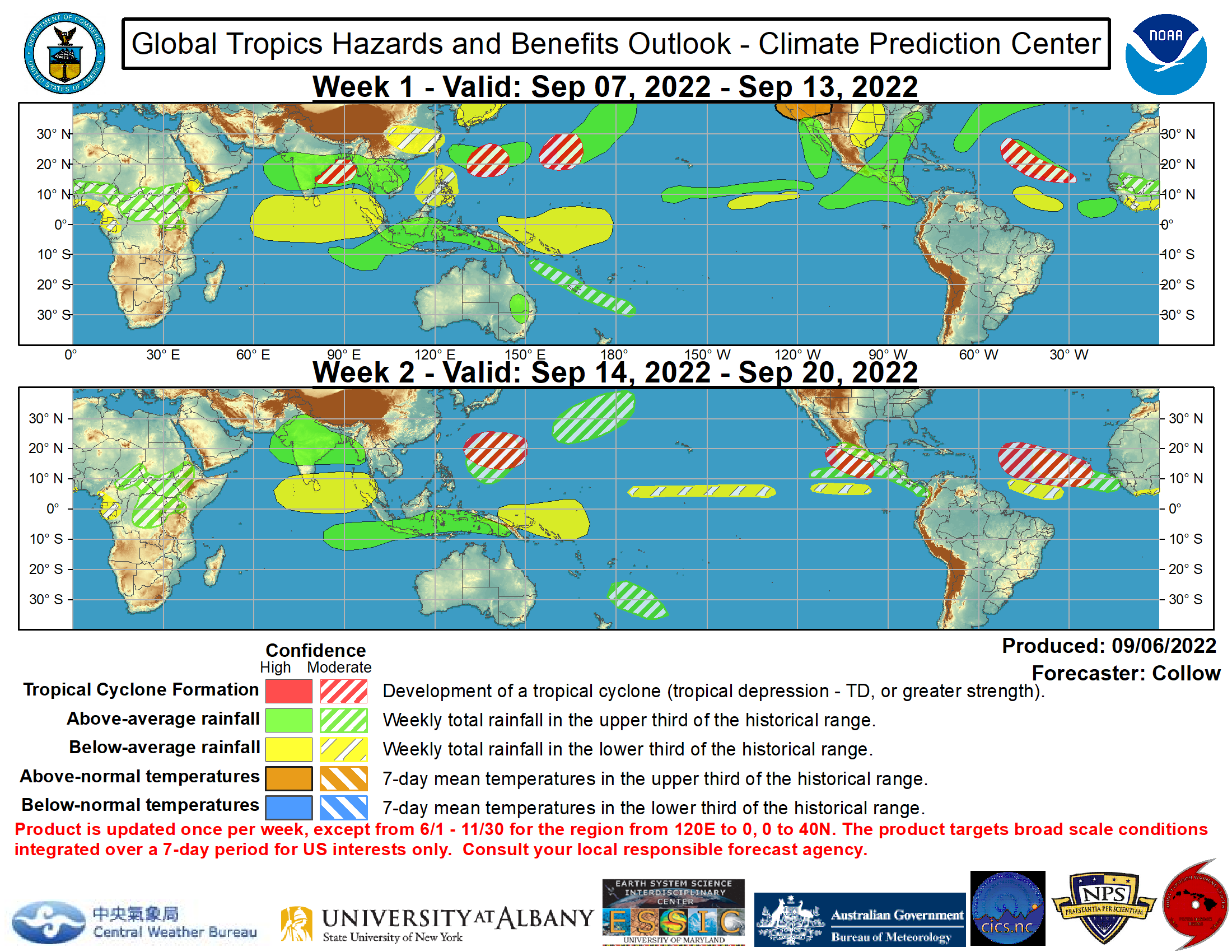 Saharan Air Layer
Wind Shear Tendency
Sea Surface Temperatures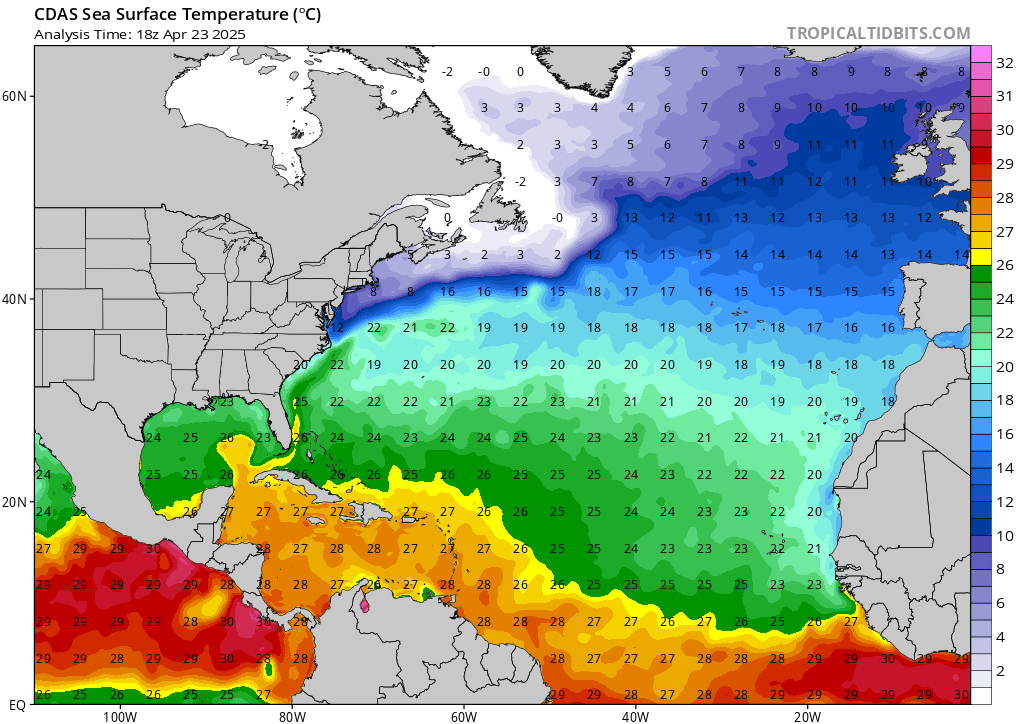 Sea Surface Temperatures Anomalies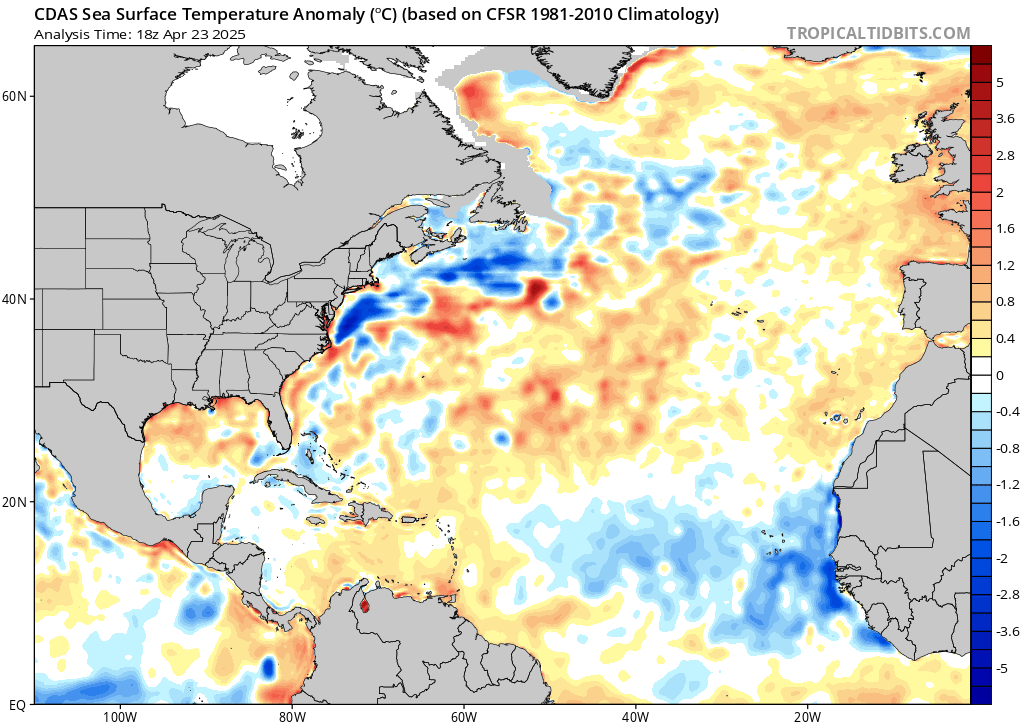 MJO Forecast