Atlantic Hurricane Season 2018 Storm Names
| Alberto | Beryl | Chris | Debby | Ernesto | Florence | Gordon | Helene | Isaac | Joyce | Kirk | Leslie | Michael | Nadine | Oscar | Patty | Rafael | Sara | Tony | Valerie | William |
Click on the county or coastal water zone of interest to get the latest forecast from the National Weather Service.
Caribbean Sea Satellite
[10/10]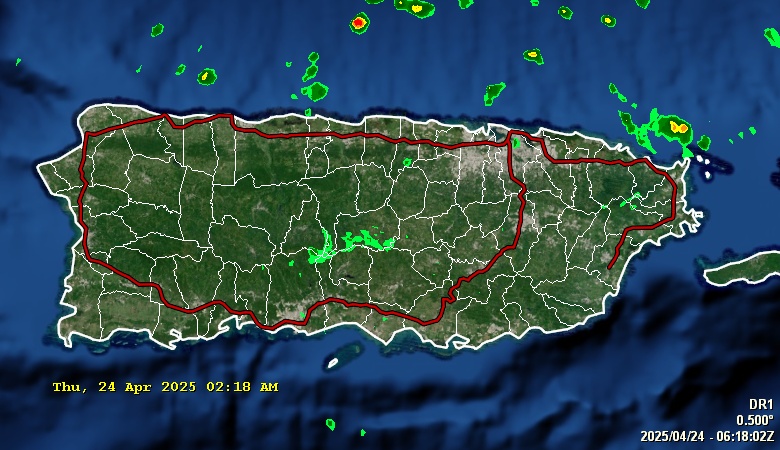 NWS San Juan TJUA Doppler Radar
TDWR TSJU RADAR
Weather Summary for Puerto Rico

000
AWCA82 TJSJ 190840
RWSPR

Weather Summary for Puerto Rico
National Weather Service San Juan PR
440 AM AST Thu Jul 19 2018

Increasing cloudiness with shower and thunderstorm activity was
observed across Puerto Rico overnight. Scattered to numerous showers
with isolated thunderstorms began to move across the region as a
tropical wave approaches from the east. Rainfall accumulations
were between one quarter to half inch. Winds were generally east
at 10 mph or less.

Expect an increasing trend in passing showers with isolated
thunderstorms across eastern Puerto Rico early this morning,
spreading across west and northwest Puerto Rico in the afternoon.
As the tropical wave moves away tonight into early Friday
morning, a drier air mass will then encompass the forecast area.

Across the local waters, east winds of 10 to 20 knots will keep
choppy seas between 4 and 6 feet across most of the local waters.
There is a moderate risk of rip currents across many of the local
beaches.

$$

This product is issued around 5 AM and 5 PM each day and weather
conditions may change between issuances. Please verify the status
of any Watches...Warnings or Advisories mentioned in this product.
Tropical Weather Outlook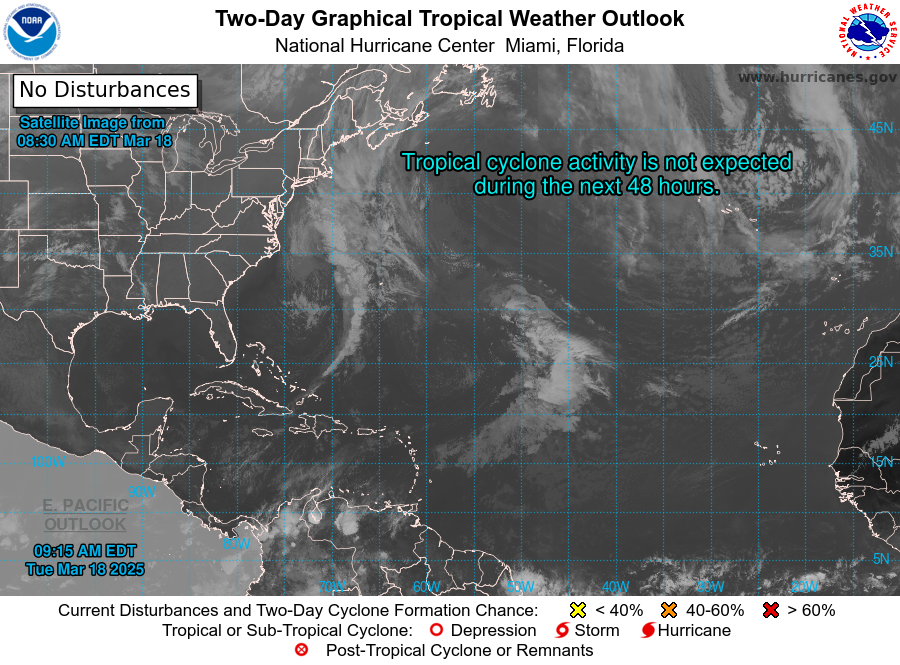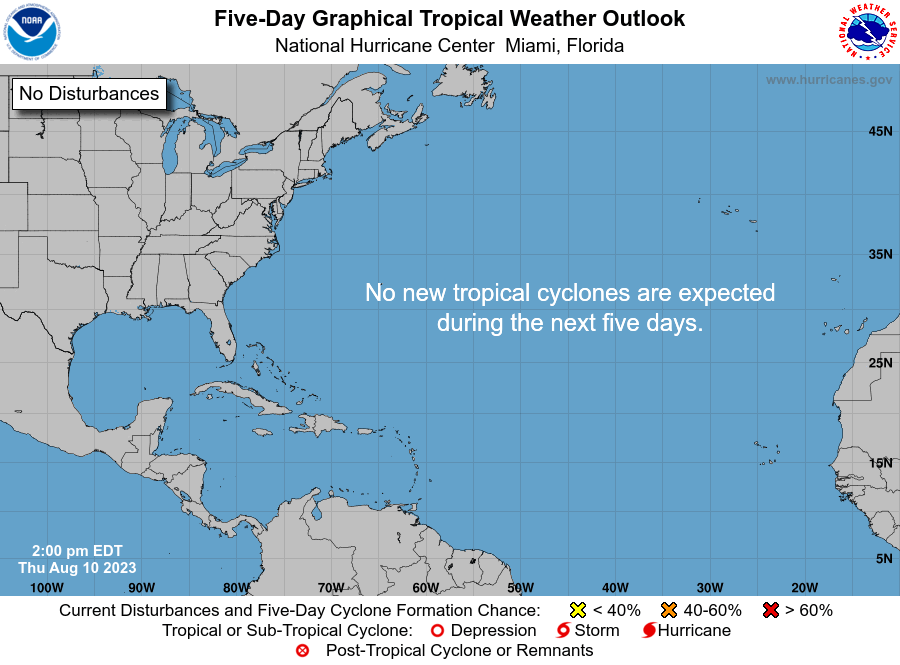 Satellite Imagery
Select a map type to view:

Long-wave Infrared Imagery for Atlantic Ocean (GOES16)
Global Tropics Hazards and Benefits Outlook (Click image for more details)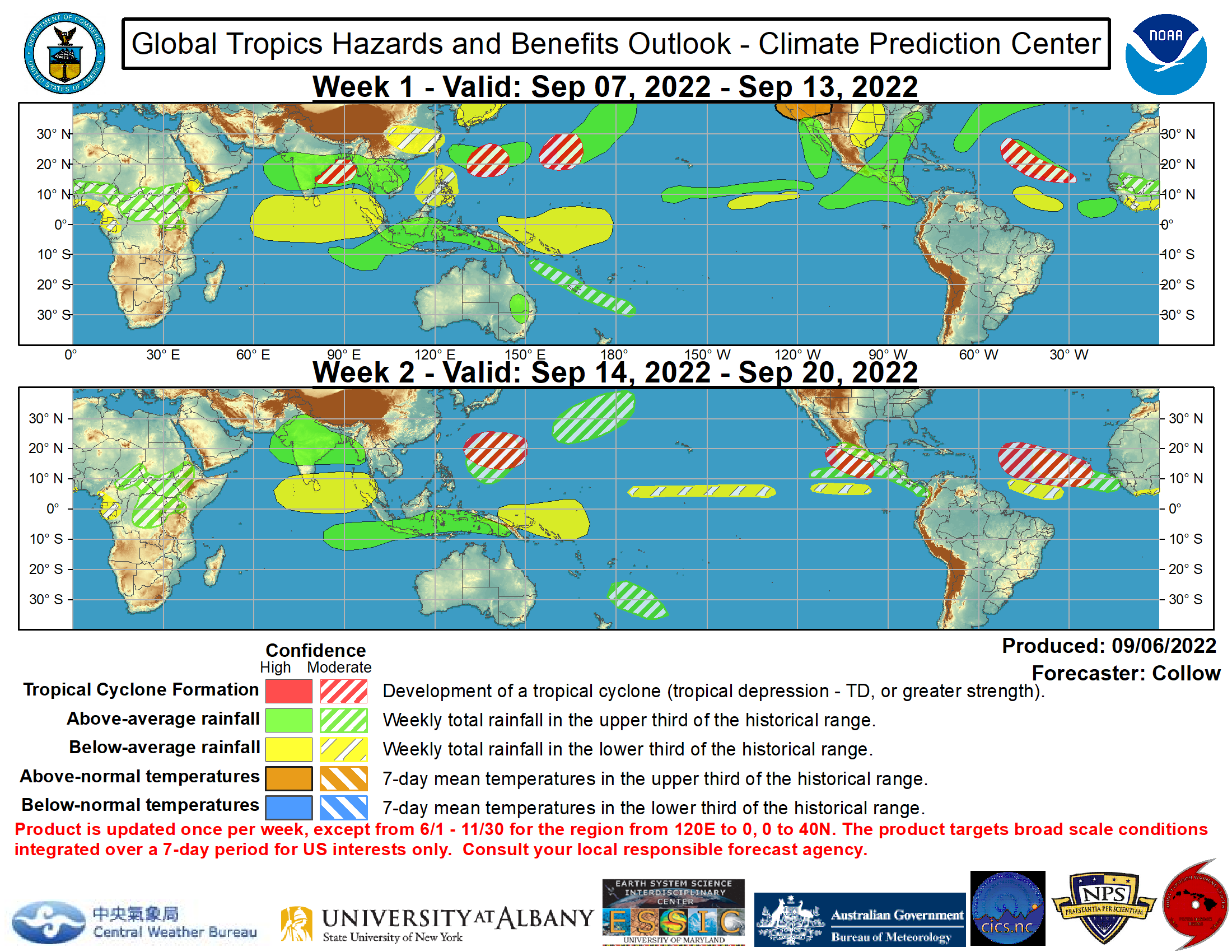 Saharan Air Layer
Wind Shear Tendency
Sea Surface Temperatures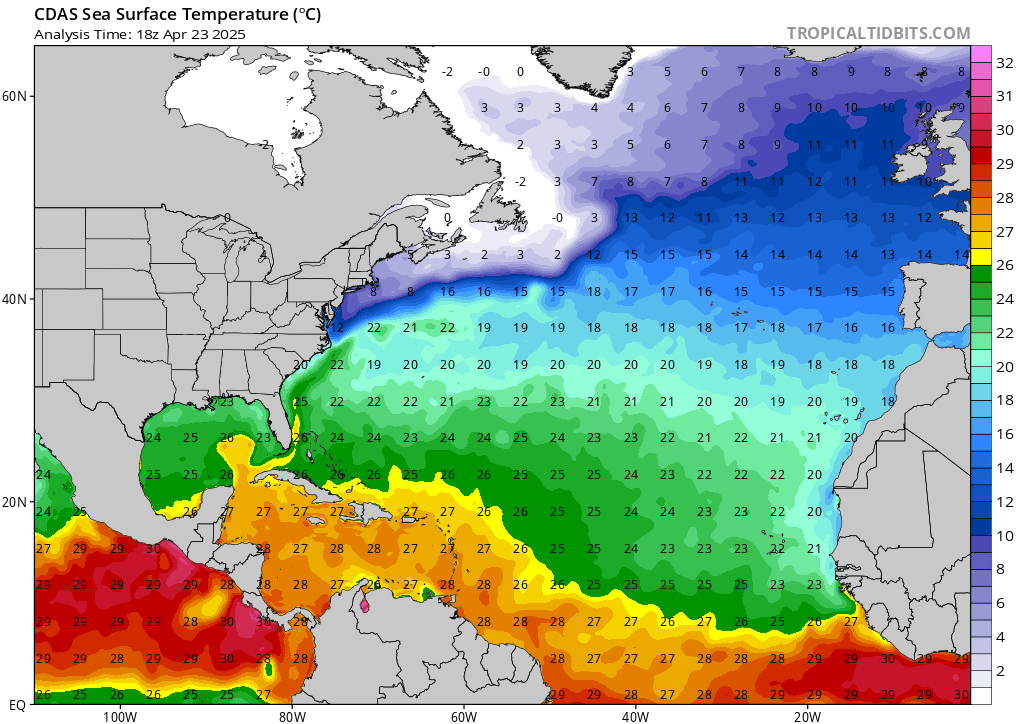 Sea Surface Temperatures Anomalies