Atlantic Hurricane Season 2020 Storm Names
| Arthur | Bertha | Cristobal | Dolly | Edouard | Fay | Gonzalo | Hanna | Isaias | Josephine | Kyle | Laura | Marco | Nana | Omar | Paulette | Rene | Sally | Teddy | Vicky | Wilfred |
Hurricane Season runs from June 1-November 30
Click on the county or coastal water zone of interest to get the latest forecast from the National Weather Service.
Caribbean Sea Satellite
NWS San Juan Doppler Radar
[10/10]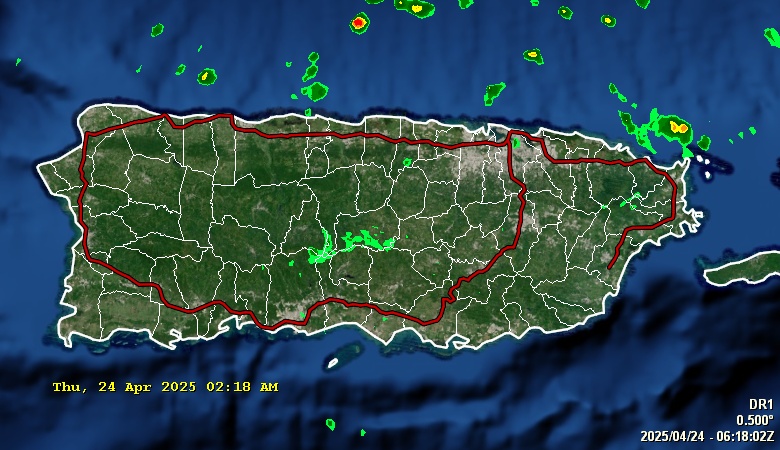 Day 1 rainfall
Day 2 rainfall
Day 3 rainfall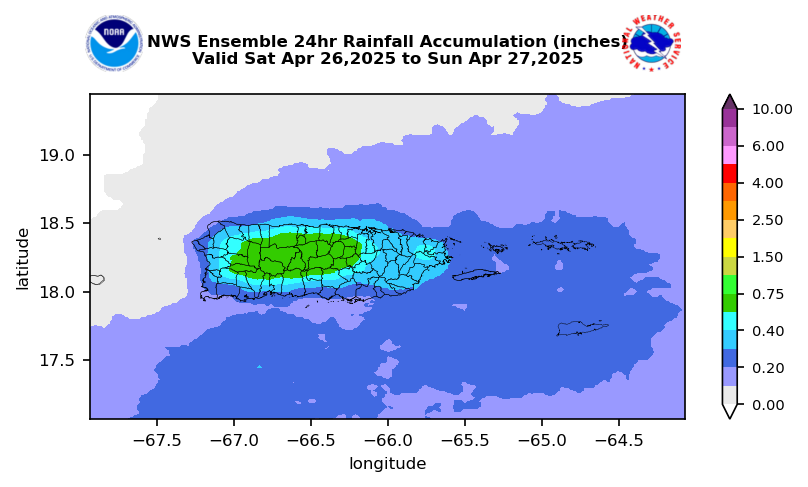 Weather Summary for Puerto Rico
000
AWCA82 TJSJ 272122
RWSPR

Weather Summary for Puerto Rico
National Weather Service San Juan PR
522 PM AST Fri Mar 27 2020

Tranquil weather conditions prevailed through the morning hours.
Showers developed over the interior and western sections during
the afternoon hours. The higher rainfall amounts ranged between
one and two inches of rain. The wind was from the northeast at 10
to 15 mph and the high temperatures were in the mid 80s across
the lower elevations and in the upper 70s and low 80s across the
higher elevations.

A slight increase in moisture from the east will increase shower
activity overnight across the windward sections of Puerto Rico,
while showers are expected to develop across the higher elevations
each afternoon. Overnight low temperatures will be in the upper
60s to low 70s across the lower elevations, and will be in the
upper 50s to mid 60s across the higher elevations.

Across the regional waters, seas are expected to range between 2
to 5 feet with northeasterly winds up to 15 knots. Winds and seas
are forecast to increase during the weekend. A moderate risk of
rip currents is expected to continue across the northern beaches
of Puerto Rico and Culebra.

$$

This product is issued around 5 AM and 5 PM each day and weather
conditions may change between issuances. Please verify the status
of any Watches...Warnings or Advisories mentioned in this product.
Tropical Atlantic Satellite
Latest Earthquakes near Puerto Rico
Saharan Air Layer
Wind Shear Tendency
Sea Surface Temperatures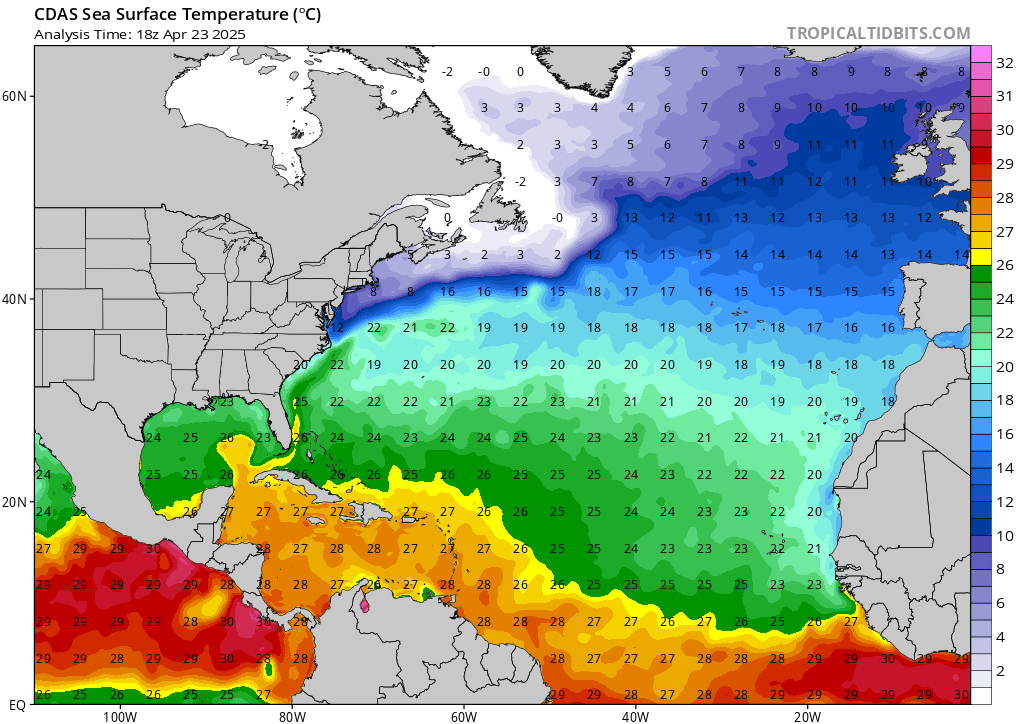 Sea Surface Temperatures Anomalies