Click on the county or coastal water zone of interest to get the latest forecast from the National Weather Service.
San Juan, PR WFO Imagery
Caribbean Sea
Weather Summary for Puerto Rico

000
AWCA82 TJSJ 180946
RWSPR

Weather Summary for Puerto Rico
National Weather Service San Juan PR
430 AM AST Wed Oct 18 2017

A Flash Flood Watch remains in effect through this evening.

Generally quiet conditions prevailed overnight, with only an
isolated thunderstorm or two and partly cloudy skies over the
island. A tropical wave passed to the south of the region
overnight.

Scattered to numerous shower and thunderstorm development is
expected across portions of the islands again today, which may
result in additional urban and small stream flooding, mudslides,
and river flooding. Ponding of water along roadways, reduced
visibilities, lightning and brief gusty winds can be expected in
and around the showers and thunderstorms.

Across the local waters...mariners can expect seas up to 7 feet
and winds up to 20 knots over the offshore waters and Anegada
Passage. Seas up to 5 feet and winds of 15-20 knots can be
expected elsewhere. Small Craft Advisories are in effect.

$$

This product is issued around 5 AM and 5 PM each day and weather
conditions may change between issuances. Please verify the status
of any Watches...Warnings or Advisories mentioned in this product.
Tropical Weather Outlook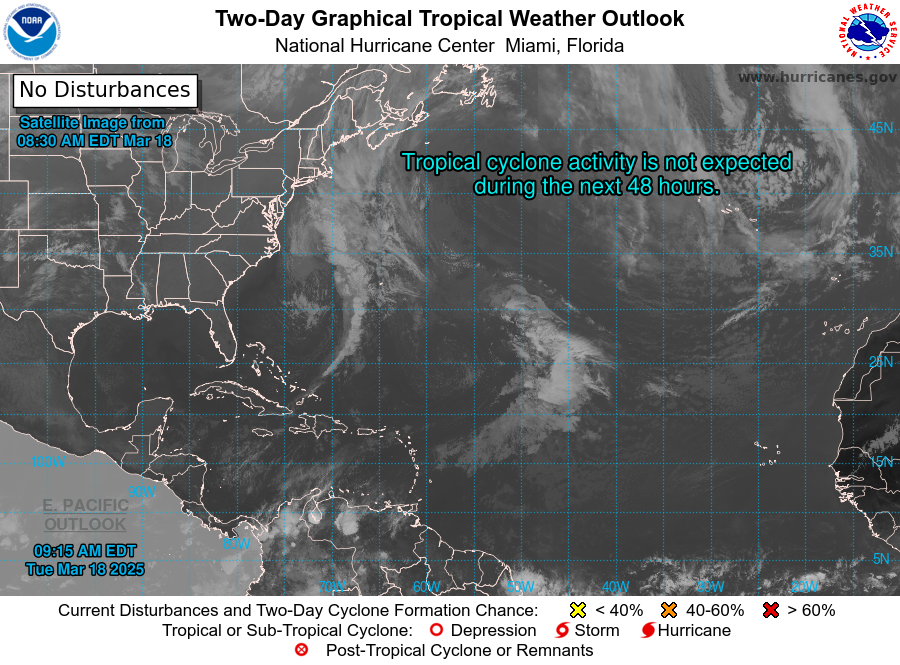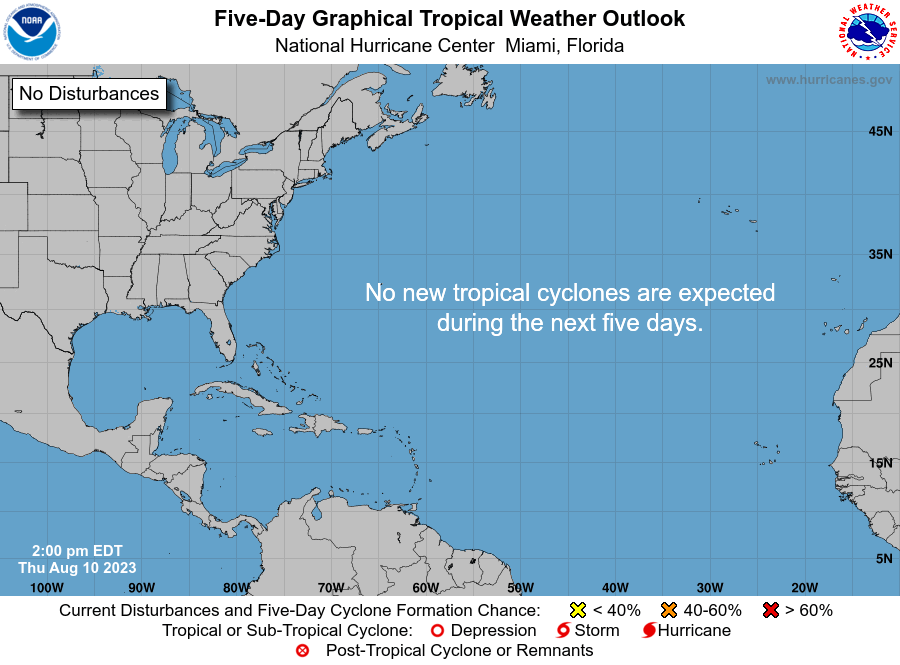 Satellite Imagery
Select a map type to view:

Atlantic Wide View (Click Image for Loop)
Global Tropics Hazards and Benefits Outlook (Click image for more details)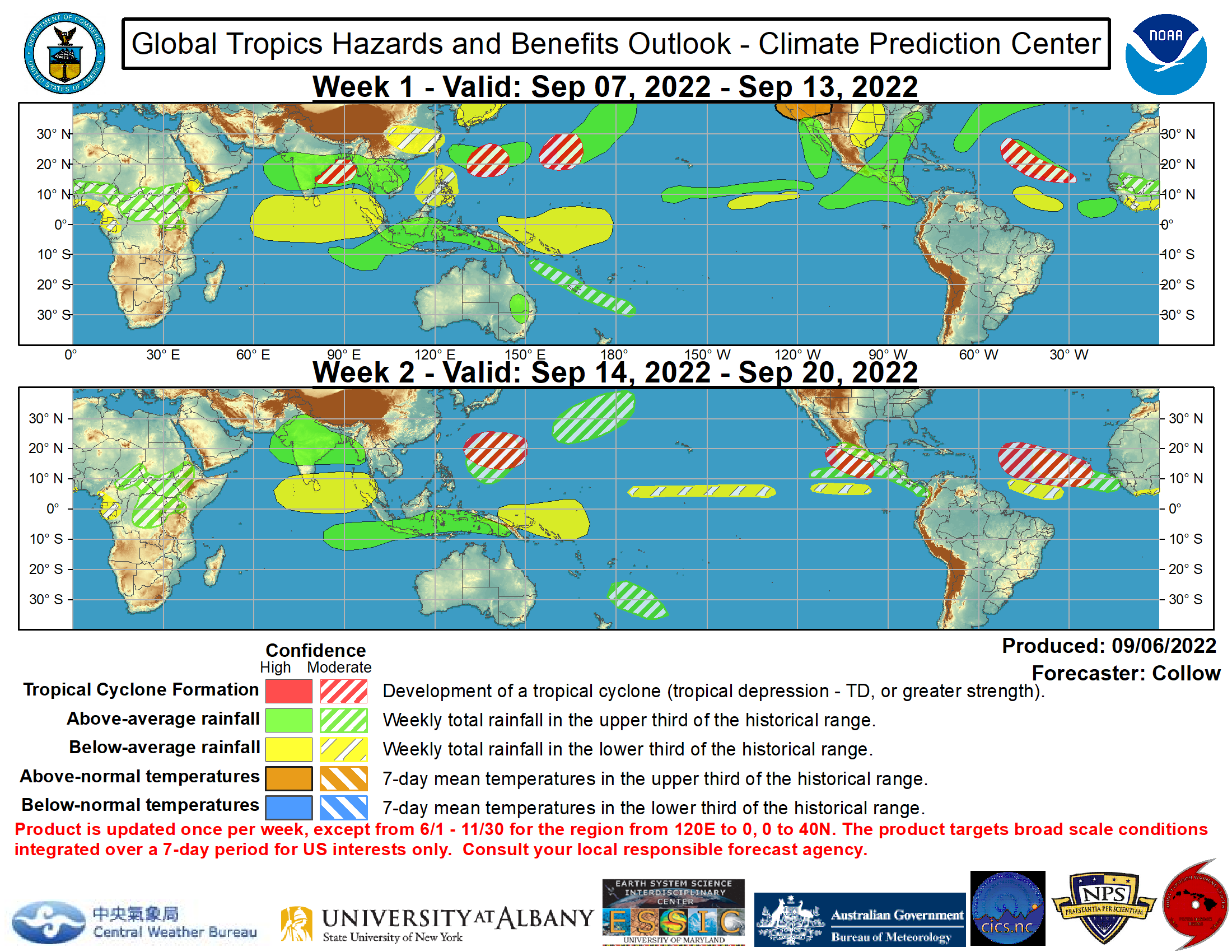 Saharan Air Layer
Wind Shear Tendency
Sea Surface Temperatures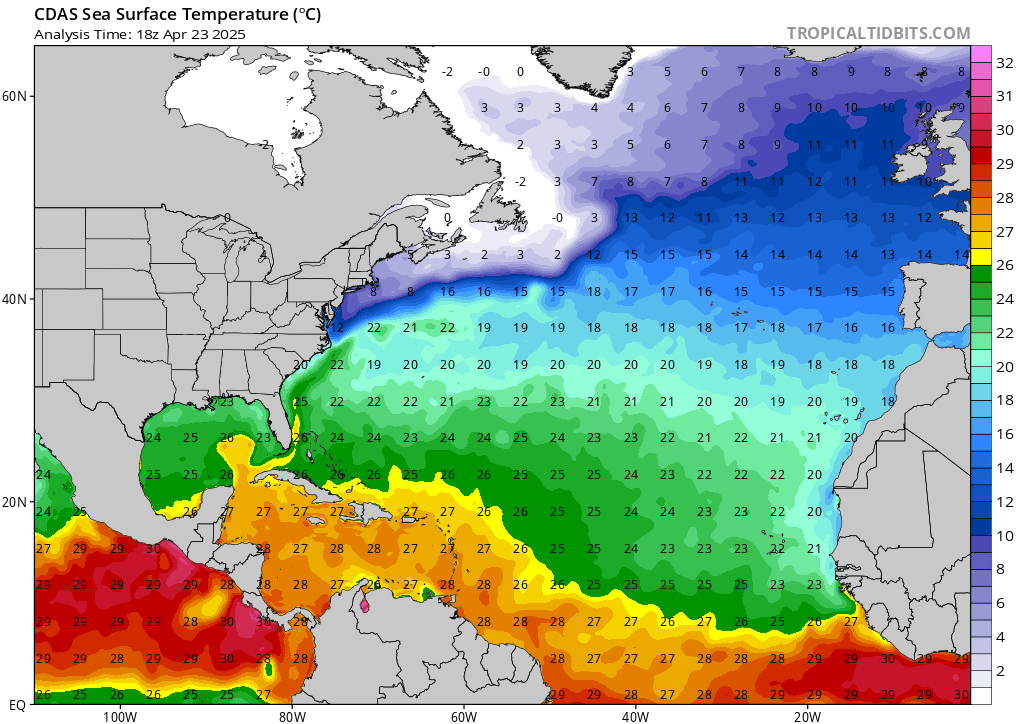 Sea Surface Temperatures Anomalies