Click on the county or coastal water zone of interest to get the latest forecast from the National Weather Service.
HARVEY
Forecasting Models
INVEST 92L
Forecasting Models
Caribbean Sea
[10/10]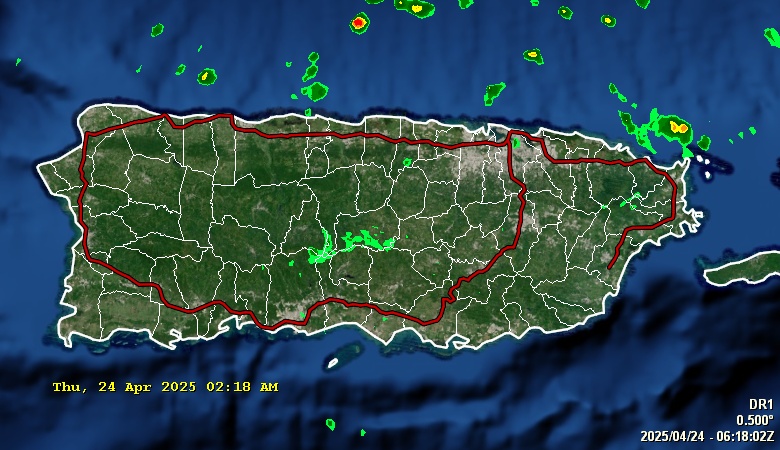 Local Radar
Weather Summary for Puerto Rico

000
AWCA82 TJSJ 182056
RWSPR

Weather Summary for Puerto Rico
National Weather Service San Juan PR
456 PM AST Fri Aug 18 2017

Partly cloudy skies prevailed across the local islands and
surrounding waters this afternoon. Doppler radar indicated not
significant shower activity anywhere over land areas or across
the surrounding coastal waters so far this afternoon. Mid to high
level cloudiness associated with the tropical storm Harvey,
across the eastern Caribbean will continue to spread across the
region tonight and Saturday. Harvey will continue to move westward
tonight, passing at about 250 nautical miles south of Puerto Rico
tomorrow morning. Winds were mostly from the east northeast at 10
to 15 mph with some higher gusts. Maximum temperatures this
afternoon were mostly in the upper 80s.

Dry air with suspended Saharan dust particles will continue to
encompass the region until at least tonight. In addition, a ridge
aloft is expected to limit shower activity across the local
islands overnight through early Saturday. Although no direct
impact of Harvey is expected across the local region, the
available moisture is expected to increase on Saturday. This
moisture in combination with daytime heating and local effects
will result in shower and thunderstorm activity across the region
on Saturday. Soils are already saturated, especially across east
and southeast Puerto Rico, and any significant or persistent
shower or thunderstorm activity would lead to flooding or even mud
slides during the weekend.

Mariners can expect seas between 5 to 7 feet with occasional seas
up to 9 feet and winds 15 to 20 knots. Therefore, small Crafts
Advisories are in effect. In addition, there is a high rip
current risk across most of the beaches in PR.

$$

This product is issued around 5 AM and 5 PM each day and weather
conditions may change between issuances. Please verify the status
of any Watches...Warnings or Advisories mentioned in this product.
Tropical Weather Outlook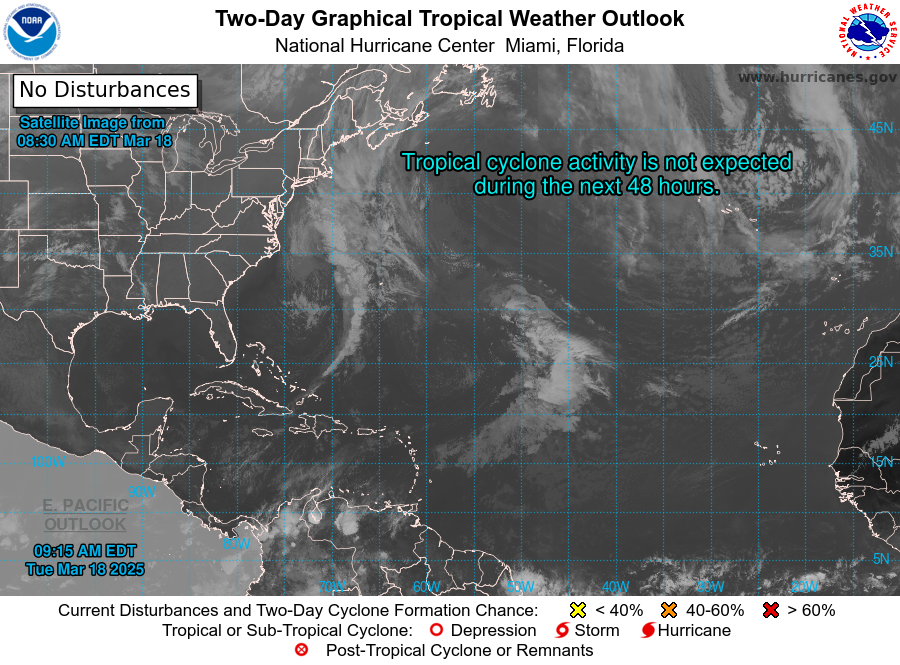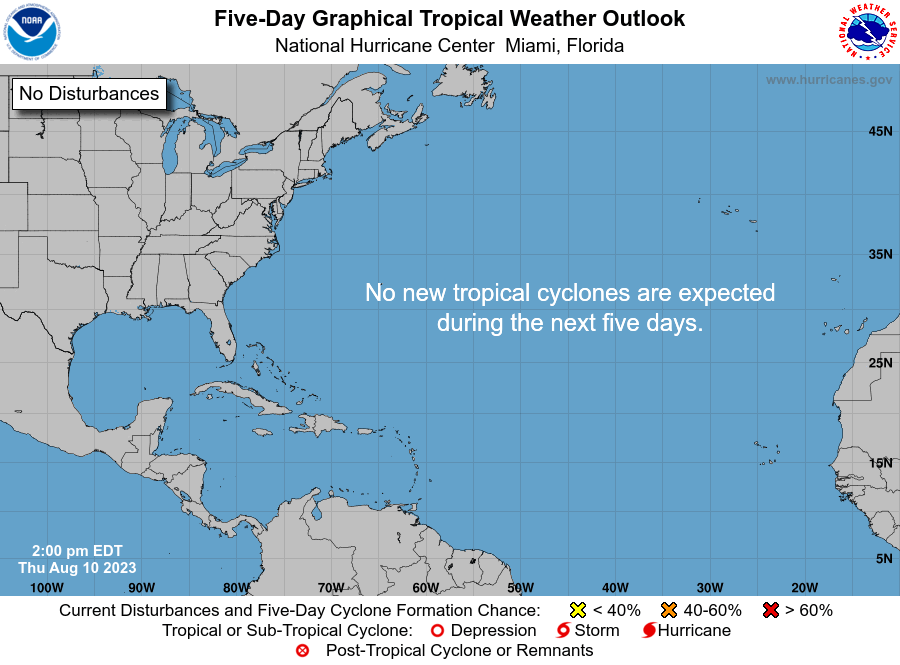 Satellite Imagery
Select a map type to view:

Atlantic Wide View (Click Image for Loop)
Global Tropics Hazards and Benefits Outlook (Click image for more details)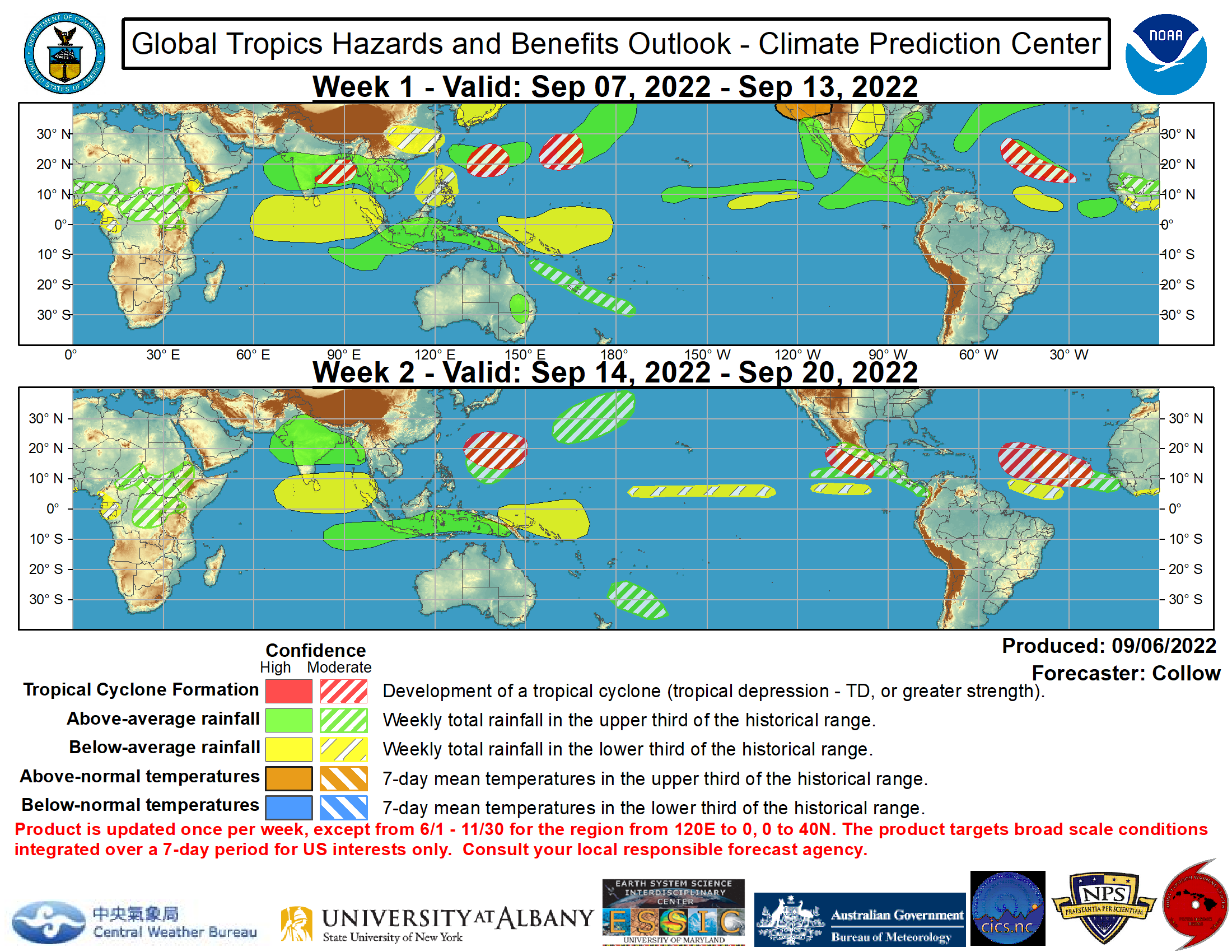 Saharan Air Layer
Wind Shear Tendency
Sea Surface Temperatures Anomalies