Click on the county or coastal water zone of interest to get the latest forecast from the National Weather Service.
INVEST 99L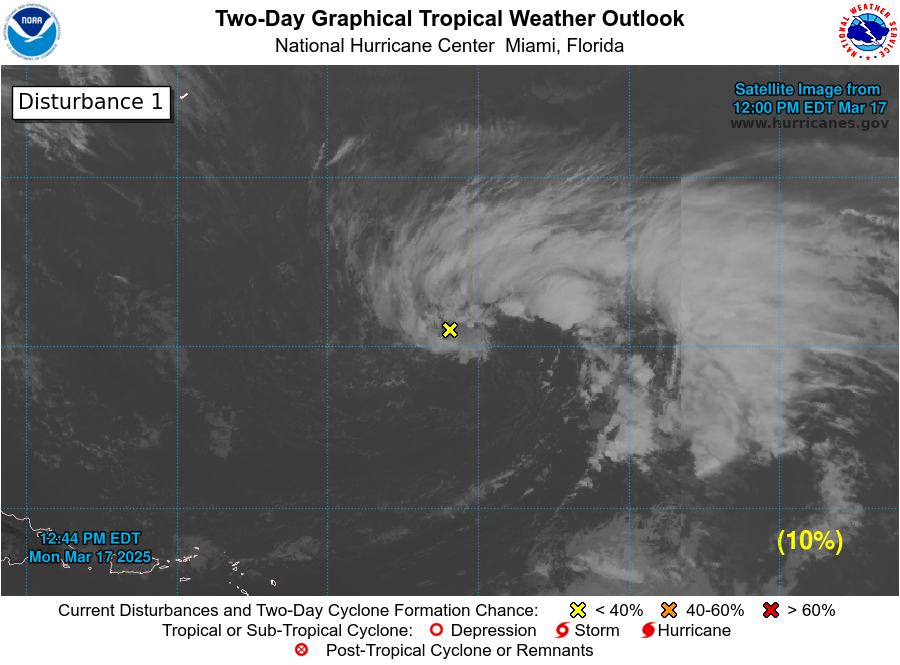 Forecasting Models
INVEST 97L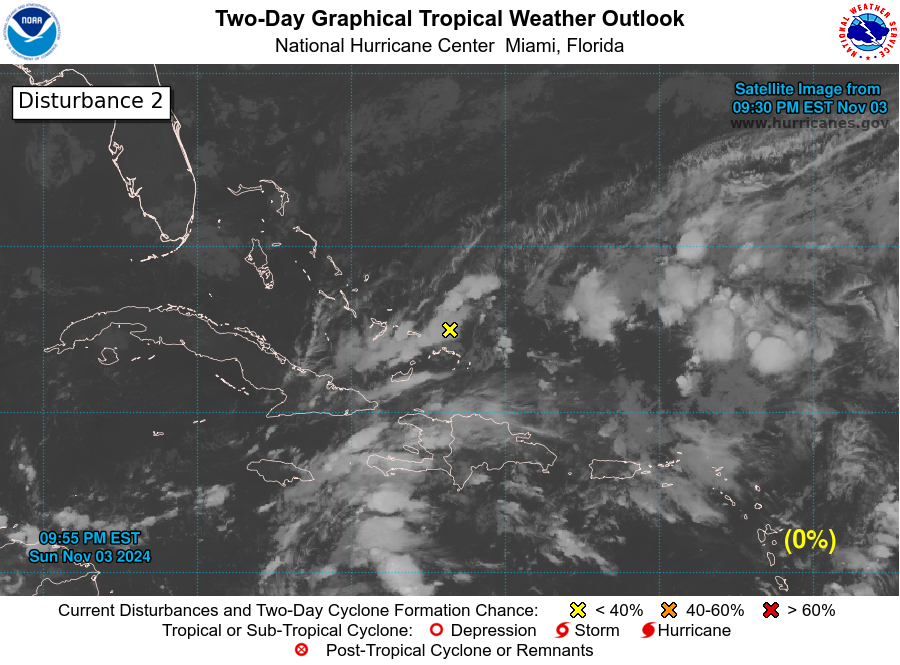 Forecasting Models
Caribbean Sea Satellite
[10/10]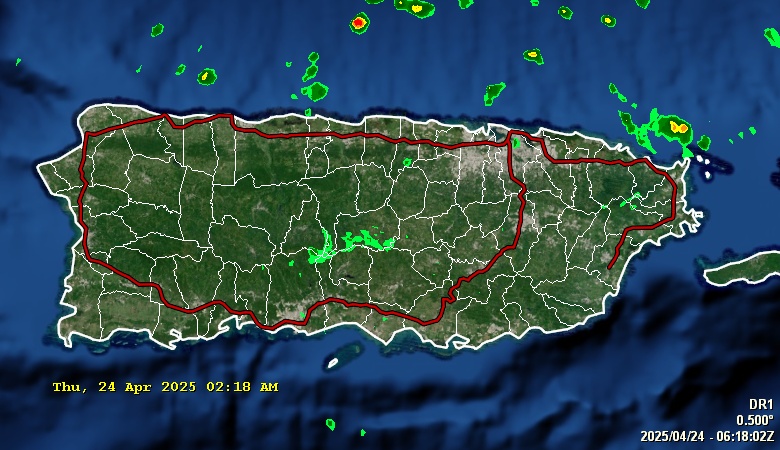 NWS San Juan TJUA Doppler Radar
Weather Summary for Puerto Rico

000
AWCA82 TJSJ 210844
RWSPR

Weather Summary for Puerto Rico
National Weather Service San Juan PR
444 AM AST Fri Sep 21 2018

Hazy skies prevailed during the overnight and this morning with
easterly winds of 5 to 10 mph. Doppler radar showed light showers
over the land areas but accumulations were light. The heaviest
showers remained over the local and outer waters. Overnight low
temperatures were in the middle 70s to lower 80s in lower
elevations, and the upper 60s to lower 70s in higher elevations.
Winds were out of the east at 5 to 10 mph.

The Saharan dust will prevail across the area today, therefore,
expect hazy milky skies. The dust is expected to peak tomorrow and
should diminish over the next several days. Todays high
temperatures will be near the upper 80s to lower 90s in lower
elevations, and the upper 70s to lower 80s in higher elevations.

The drier airmass and mid to upper level ridge will limited
shower activity across the area today, this is a result of
limited moisture and subsidence provided by the high pressures.
Although theirs limiting factors for rainfall an isolated shower
is possible during the afternoon hours, but they will be short-
lived if they develop.

Seas will range between 4 and 5 feet with east to northeast
winds at 15 to 20 knots. Therefore, small boat operators should
exercise caution across these waters. Elsewhere seas and winds are
forecast to slowly return between 2 and 5 feet and around 15
knots, respectively.

$$

This product is issued around 5 AM and 5 PM each day and weather
conditions may change between issuances. Please verify the status
of any Watches...Warnings or Advisories mentioned in this product.
Tropical Weather Outlook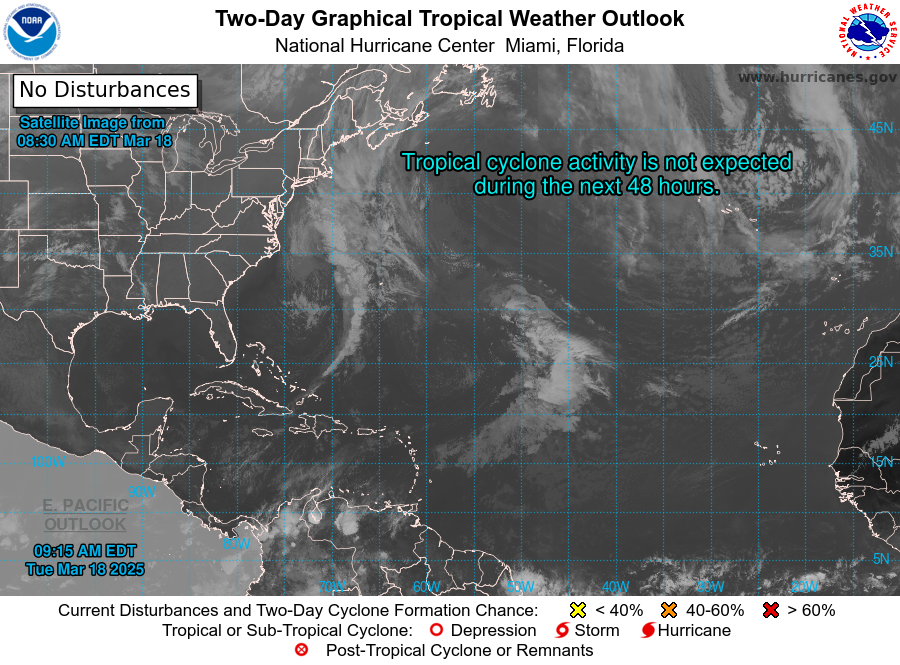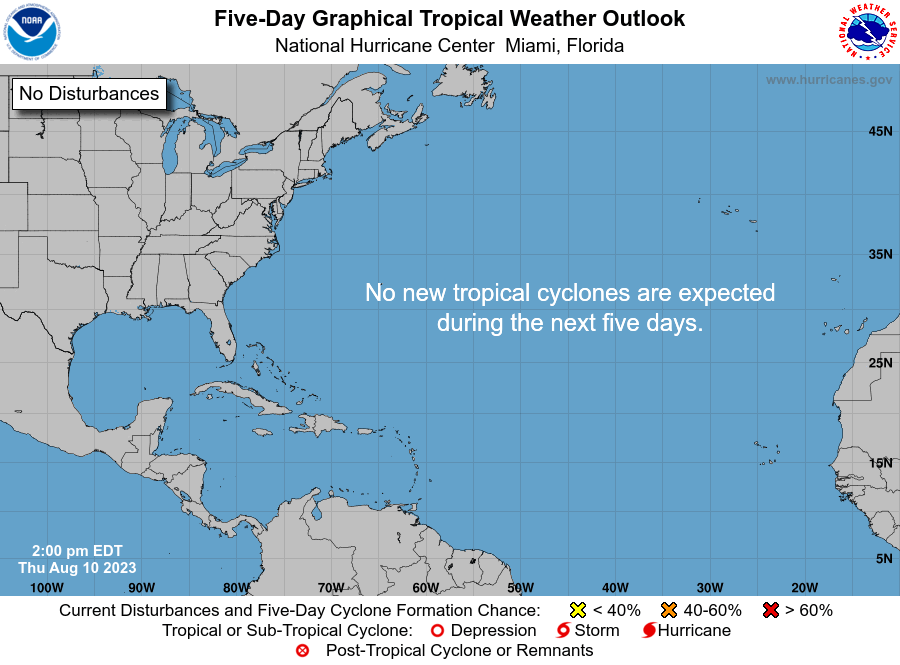 Satellite Imagery
Select a map type to view:

Long-wave Infrared Imagery for Atlantic Ocean (GOES16)
Global Tropics Hazards and Benefits Outlook (Click image for more details)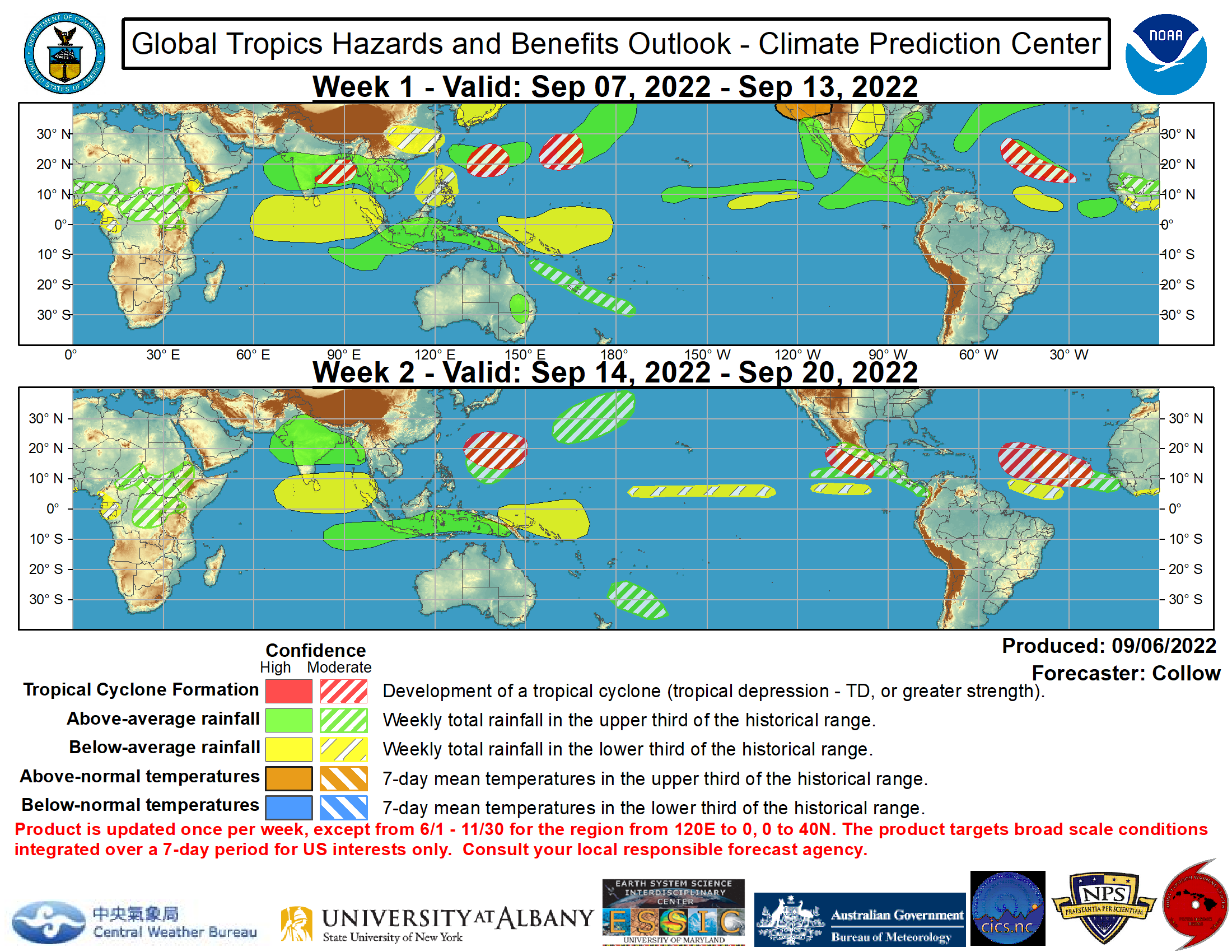 Saharan Air Layer
Wind Shear Tendency
Sea Surface Temperatures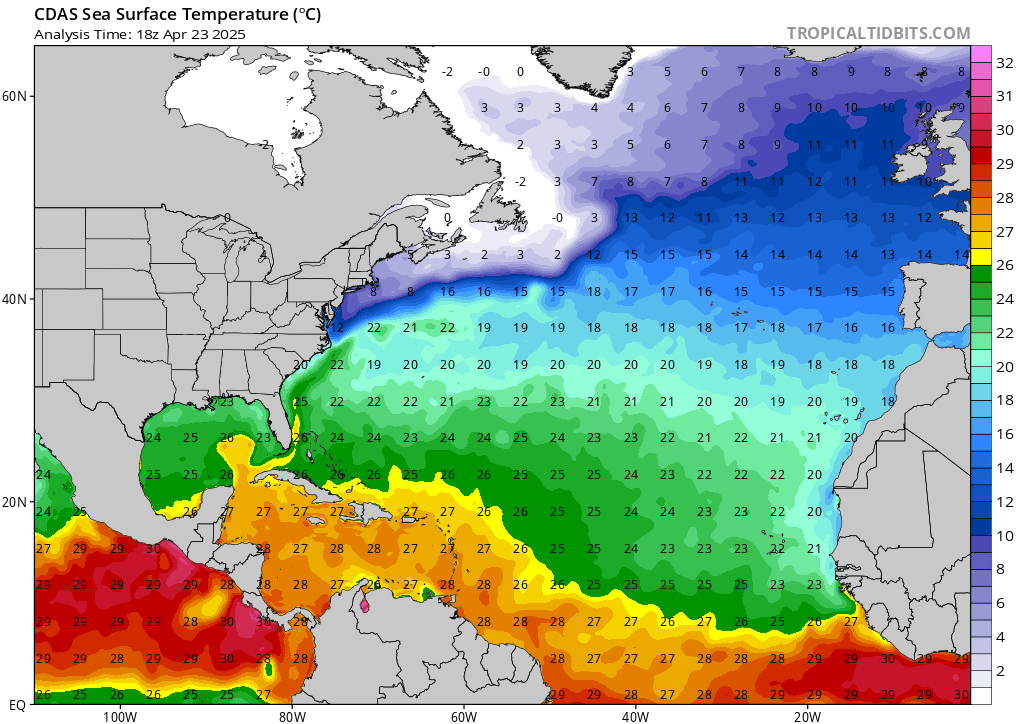 Sea Surface Temperatures Anomalies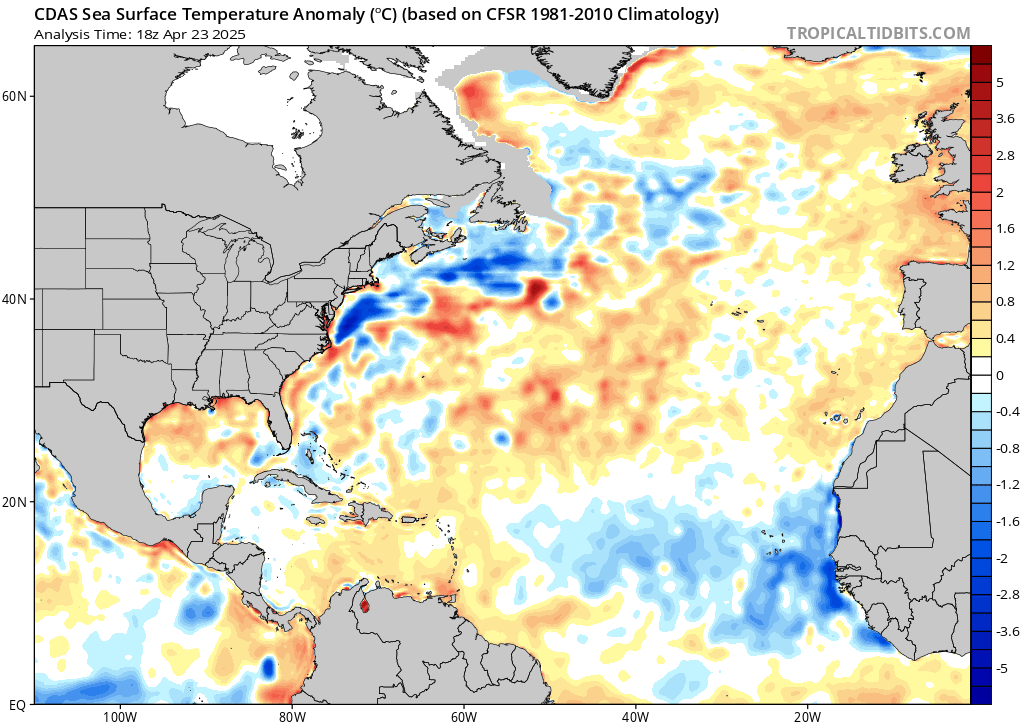 MJO Forecast