Click on the county or coastal water zone of interest to get the latest forecast from the National Weather Service.
Caribbean Sea
[10/10]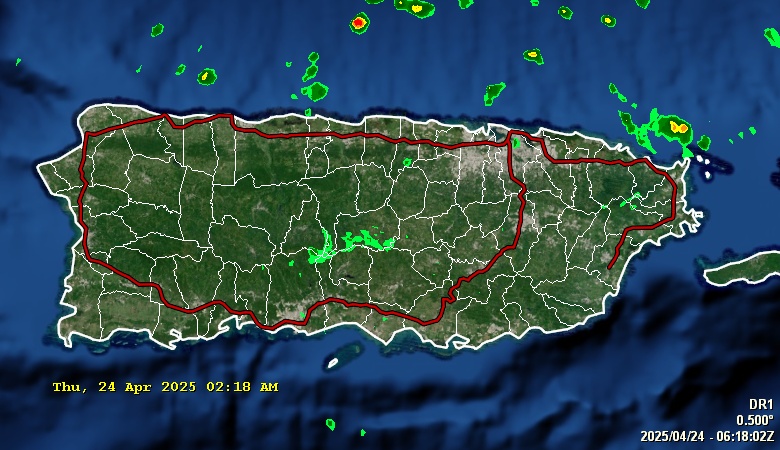 Local Radar
Weather Summary for Puerto Rico

000
AWCA82 TJSJ 282355
RWSPR

Weather Summary for Puerto Rico
National Weather Service San Juan PR
755 PM AST Tue Mar 28 2017

Numerous showers affected the northern slopes of Puerto Rico
this afternoon and early in the evening hours. Several urban
and small stream flood advisories were issued, particularly
across northeast Puerto Rico. Rises along rivers as well as
small streams were noted across northeast Puerto Rico.
Temperatures were in the mid to upper 80s along coastal areas.

Partly cloudy skies are expected to prevail across the local
islands during the late evening and overnight hours. A few
passing showers are possible overnight; but mainly across the
local waters as well as the east and southeast coastal areas.
Environmental conditions will remain favorable for shower and
thunder development tomorrow afternoon. Therefore expect another
round of showers with isolated thunderstorms possible late in
the morning and into the afternoon hours. Low level winds are
expected to become more northerly; therefore afternoon showers
and thunderstorms will be focused over and south of the
Cordillera Central. A fair weather pattern with limited shower
activity is expected Thursday and Friday as a drier air mass
moves across the forecast area.

Seas 3 to 5 feet will continue to prevail across the Atlantic
waters, with seas 2 to 4 feet across the Caribbean waters. A
moderate risk of rip currents will continue across the Atlantic
shoreline.

$$

This product is issued around 5 AM and 5 PM each day and weather
conditions may change between issuances. Please verify the status
of any Watches...Warnings or Advisories mentioned in this product.
Satellite Imagery
Select a map type to view:

Atlantic Wide View (Click Image for Loop)
Global Tropics Hazards and Benefits Outlook (Click image for more details)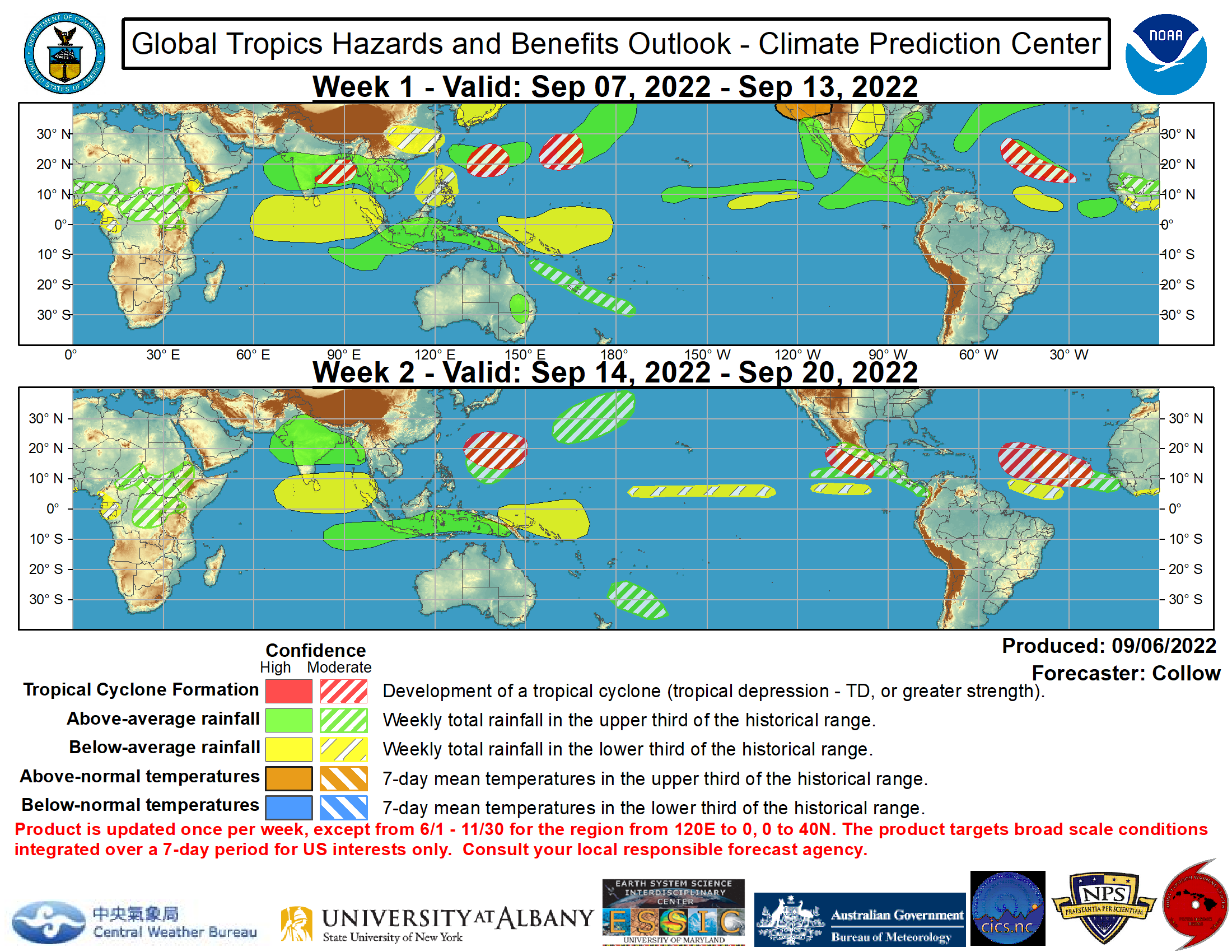 Saharan Air Layer
Sea Surface Temperatures Anomalies